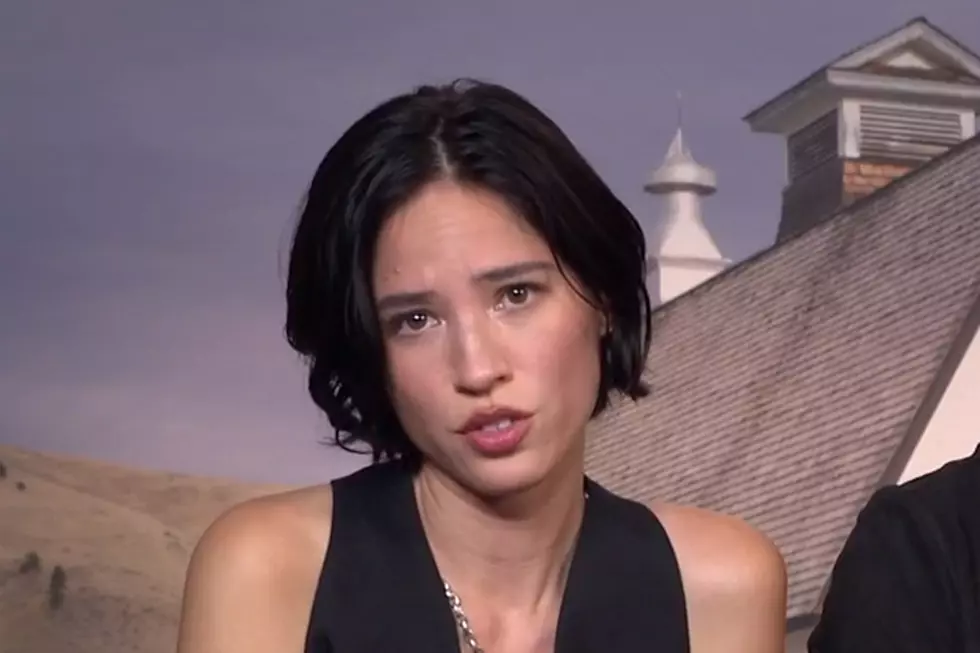 'Yellowstone' Star Kelsey Asbille Shares Biggest Challenge of Season 5
Paramount Network
Yellowstone's two-part Season 5 premiere on Sunday night (Nov. 13) confirmed the worst of fans' speculation that Monica Dutton [Kelsey Asbille] would lose her baby. In an interview to promote the new season, Asbille tells Taste of Country that her biggest challenge in filming Season 5 was trying to convey such a particularly meaty storyline.
Monica loses her baby after a car accident at the end of Episode 1 in Season 5 of Yellowstone, while the second episode of the two-part season opener shows her struggling with the despairing aftermath of her loss.
"Going through that Monica goes through, I think you really wanna do that storyline justice," Asbille says in an interview that took place while she and other Yellowstone cast members were in New York City for a press junket in early November. "And also all of the really messy, human, complicated feelings that come with it, which, I think [Yellowstone co-creator] Taylor [Sheridan] does a really good job of writing this arc for her."
Though it's the most difficult plotline so far for Monica and her family, Asbille hints that her character's Season 5 arc isn't all dark. It involves "how she finds healing, as well," she shares.
The Season 5 premiere did not reveal what Kayce Dutton's [Luke Grimes] vision quest means at the end of Season 4, but it revealed what it does not mean. Kayce tells Monica outright that what constitutes "the end of us" is a choice, and he won't ever make the choice of it meaning the end of their marriage and family.
Yellowstone airs Sunday nights on Paramount Network. Season 5 is an extra-long season consisting of 14 episodes, which are slated to air in two arcs of seven episodes apiece.
As part of Taste of Country's comprehensive coverage of all things Yellowstone, check out our Dutton Rules podcast on Apple Podcasts and Spotify.
You Can Rent a Cabin on the Ranch From 'Yellowstone' - See Pictures
The stunning Montana ranch that serves as the setting for the hit TV show Yellowstone offers cabins for rent, and the price includes tours of the set and ranch. Scroll below to see photos of the extraordinary property.