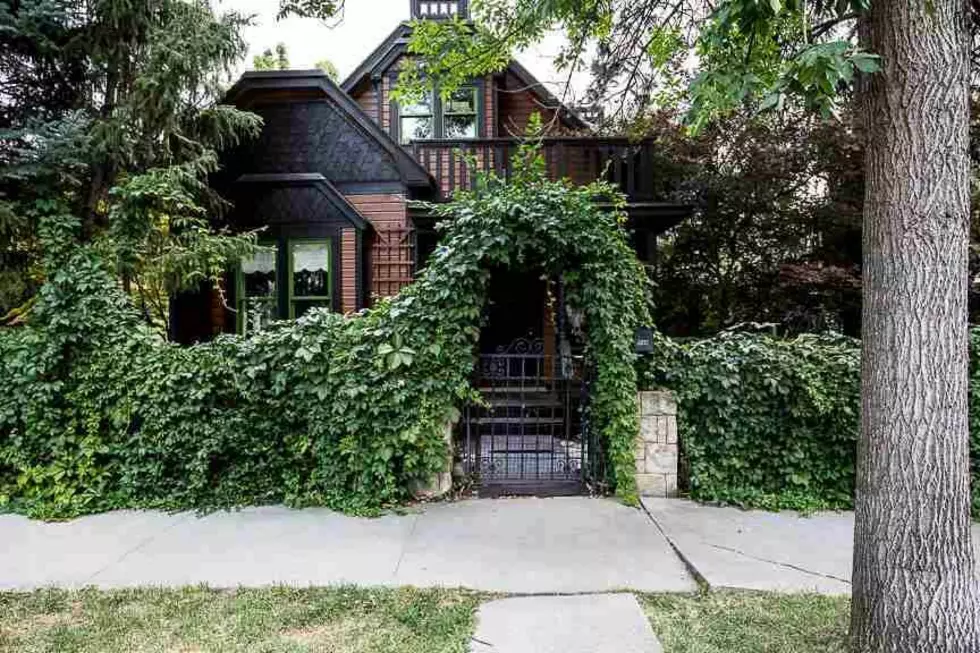 You've Gotta See This Incredible 114 Year Old Home Hidden on Boise's 8th Street [PHOTOS]
Image via Realtor.com
I'm 16 days away from my first attempt at the Race to Robie Creek, so I'm spending a lot of time in Boise's North End trying to get some hill training in on 8th Street. The last thing I want to do coming back down from the hill is stop moving, but this house was so interesting that I actually turned around and ran back to take a second look at it!
I won't lie, it was the grotto-like pool next to the main house that got my attention.  I would die to have that in my yard when the temps hit 103º this summer.  When I got home, I googled the address to see if I could find out more about the house!  It stumbled across an old Boise Weekly article that explained that it's long been known as the Klingensmith House. The main home was build as a wedding gift for the new Mrs. Kligensmith.
The interior style of the home is fascinating! The front entry way is adorned with a Victorian like ceiling and light fixtures.  There's a beautiful spiral stair case leading from the dining room into the huge master suite on the home's second floor.  Even as an architect's daughter, I've never seen skylights like the one in this bedroom! It's even got it's own balcony with a private hot tub to enjoy a soak in.
The Klingensmith family built a guest cottage on the property sometime during the 30s or 40s.  It's got it's own beautiful bedroom, living area, sunlit family room and wood paneled bathroom. The guest cottage is connected to the main home by a paneled breezeway.
And the backyard? It's a fantasy oasis complete with the pool I mentioned and it's koi pond! Ready to see this two bedroom, three bathroom beauty for yourself? Check out these photos from Realtor.com!