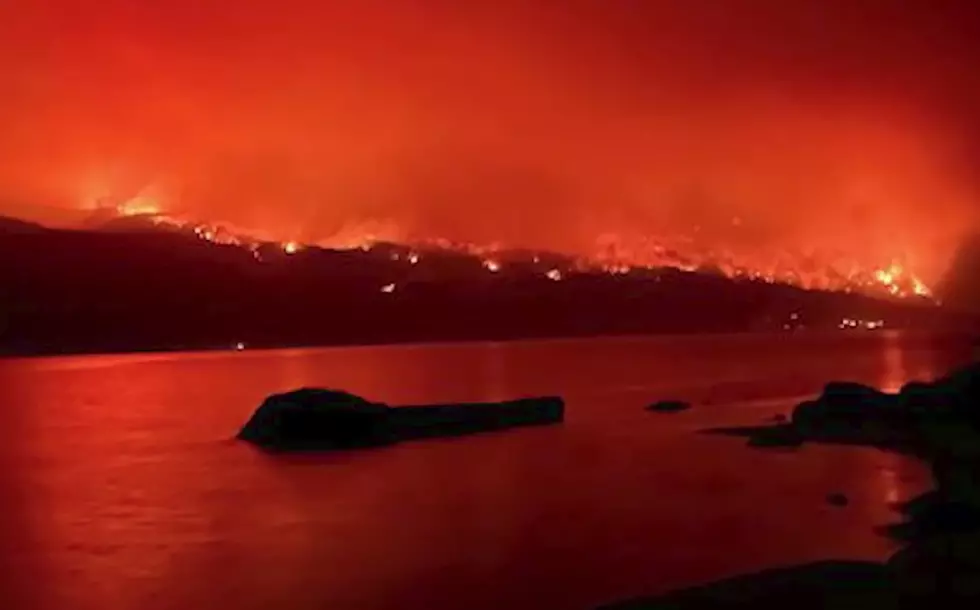 As Wildfires Blaze, Internet Asks "Are You Ok, Idaho?"
Credit: YouTube / KTVB
It's that time of year when skies are smokey, forests are vulnerable and thousands of local heroes jump into action to keep us, our lands, our property, and our state safe. It's forest fire season.
As temperatures continue to remain higher than we're used to this late in the summer, fires continue to blaze across Northern California, Oregon, and here in Idaho, especially.  If you're used to just being in the city, fires may not really phase you and unfortunately, unless the air quality in town is bad due to these fires, the general population may not know they're going on or how hard our first responders are working to put them out.
Currently, a few different fires are impacting Idaho and it's causing the internet to check in on us. We're used to being under the internet spotlight for something crazy, here in Idaho--whether it's a viral video, an abnormal political stunt, or things of this nature.
A recent map of wildfire smoke makes it look like Idaho doesn't even exist and the internet is asking..."are you OK?"
You can see how the discussion started from the Tweet, below: 
  You can't even tell Idaho is under those fires and graphics. Yes, we're here--we really do exist--and we're just trying to get these fires put out already. Some responses from Idahoans included:      
Woof. They went there.
Check Out These Firefighting Photos
Idaho Fighters Battle The Four Corners Fire
10 Tips To Prevent Wildfires
Smokey The Bear said it best, "only you can prevent wildfires." Well, it's a lot easier said than done, Smokey. Great name for a bear trying to warn us about fire hazards, by the way.
In order to prevent wildfires, you have to first know how they can be prevented. Here are 10 tips provided by the Department Of Interior that will help you in your every day life, so you can enjoy being outside, camping, and having bonfires without it turning into a problem.
Here are their 10 tips, along with some simplified explanations from me.
[PHOTOS]: First Responders Battle Fire at Idaho Youth Ranch Warehouse
A fire broke out at the Idaho Youth Ranch Warehouse on Monday afternoon.