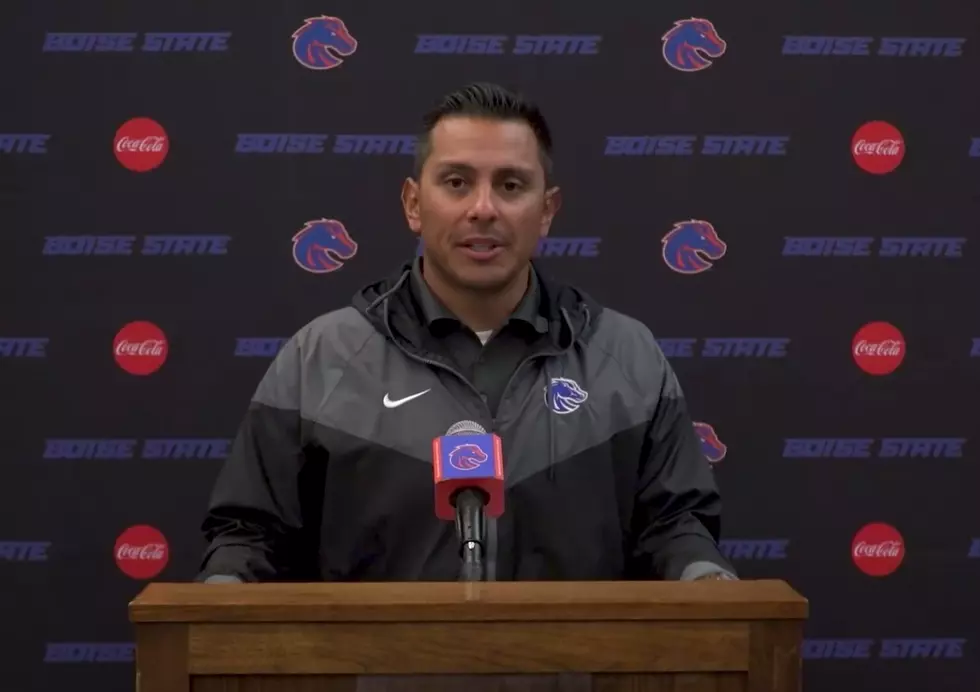 Boise Reacts, Shares Strong Opinions, After Andy Avalos Fired
Credit: YouTube
Boise State fans went to sleep very happy on November 12th--celebrating a win and feeling very happy with how their team preformed on The Blue during a very late kickoff. The Broncos who have struggled a bit this year had a dominating win and that was the energy that the team has needed.
Fans woke up, however, to reports that have since been proven true: Andy Avalos, head coach of the Boise State football team, has been fired.
Fans and critics alike have flirted with the idea that this 'Avalos Era' hasn't been going as planned--but in a culture that lacks a certain amount of shrewdness that many high-level programs have--it has felt like nobody would commit to saying that anyone should lose their job. Boise State fans are good at sugar-coating criticism.
Now that Athletic Director Jeramiah Dickey has made a decision--fans are getting very vocal about the change.
Here's a look at what folks are saying immediately following the dismissal of Andy Avalos from the program:
Passionate and Loud Reactions to Andy Avalos' Firing
It did not take long for Boise State fans and critics alike to chime in on the dismissal of head football coach Andy Avalos
Gallery Credit: Credit: Mateo, 103.5 KISS FM
Do you think he should have been allowed to finish up the season? 
Perhaps the most interesting element to all of this? The news was first broken by Pete Thamel--a national ESPN writer. How did he get the scoop before anyone locally?
Minutes after the announcement went live, everyone had an opinion.
The firing is painful--at the end of the day, Avalos has won while wearing Blue and Orange a LOT. As a player and as an assistant coach--even as a head coach he's had his wins. Apparently, he just wasn't getting enough of them.
Boise State fans can be cold--now that a decision has been made, many of the same folks calling him 'no good' were defending him a day ago.  It's important to remember that Coach Avalos is human--with a wife, kids, and a desire to win perhaps more than any fan will ever understand. Not only this, but he's a legendary alum of the program.
At the end of the day, Boise State needs to rebuild their brand--but Avalos is still someone to be proud of.
Famous Boise State Coaches
A list of some of the most successful and famous Boise State head football coaches.
Gallery Credit: KEVIN MILLER / KIDO TALK RADIO
Bryan Harsin's Tour of Coaching Jobs
A look at all of the stops on the coaching tour of Auburn Head Football Coach Bryan Harsin.
Gallery Credit: KEVIN MILLER