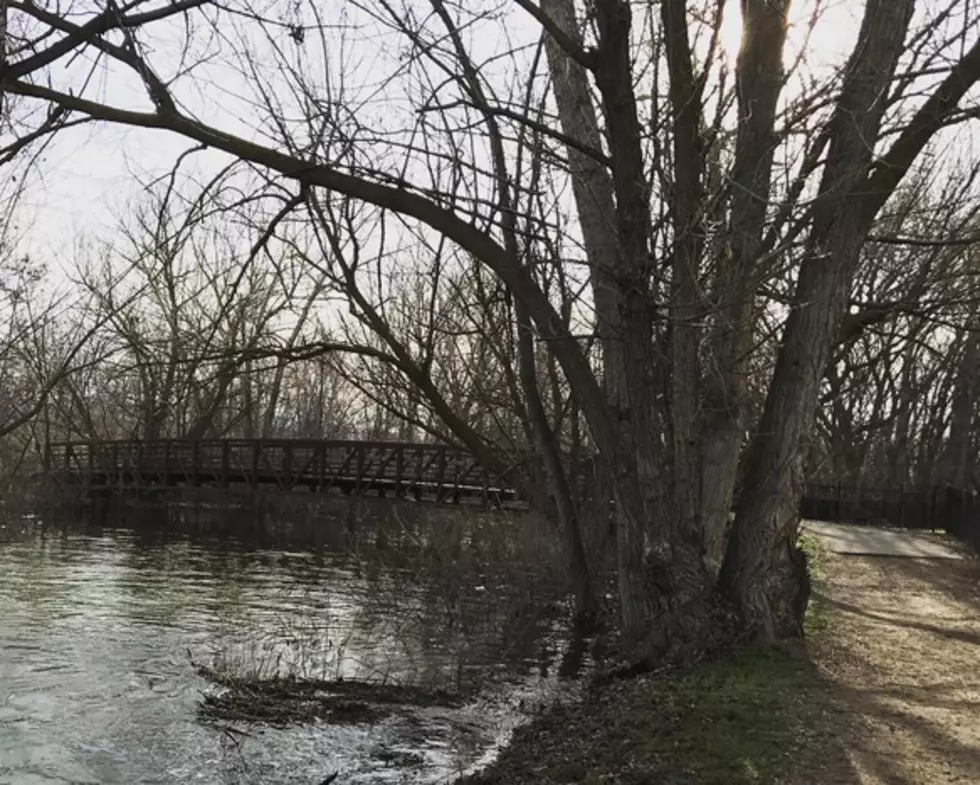 Boise River Flooding Intensifies; Surrounds Newly Constructed Apartments
Michelle Heart/TSM Boise
My friend Kimberly and I are excited to launch our second half marathon training program! We thought without two feet of snow on the ground, it'd be way easier to plan routes.  How very wrong we were!
Our Half Crazy 2 program has it's first long run this weekend and Thursday morning we were trying to figure out where to send our over 30 participants where they wouldn't end up with wet shoes.  I haven't ran on the Greenbelt much since the river started rising, but I thought that heading from Municipal Park out toward Warm Springs Golf Course and through Marianne Williams Park would be a fairly dry option, but I was very wrong.
Amika Osumi from Channel 2 just posted this picture of the new apartment complex that we would've ran past.  It's just off of Parkcenter past Bown Crossing and it's completely surrounded by water. Although it might not look like it, the building does meet the City of Boise's floodplain requirements.
If you were hoping that the Greenbelt would start to dry out soon, you'll be disappointed.  Boise Parks and Recreation had to add to the Greenbelt closures on Thursday.  Now that the river have reached 8,000 cfs, the pump that keeps the Main Street tunnel heading from the Fireman's Memorial toward Quinn's Pond is being shut off. The part of the Greenbelt running from the tunnel to Trestle Bridge is now closed.
Parkcenter Bridge at Logger Creek, Bethine Church River Trail and the wooden boardwalk under Capitol as you approach Boise State are all still closed as well.