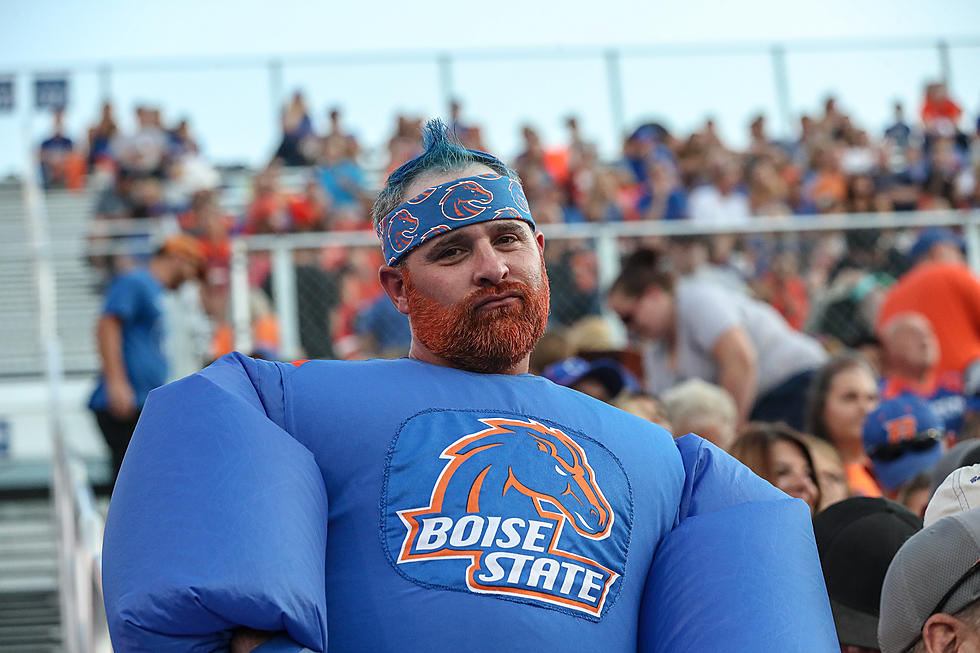 Boise State Broncos Ranked #20 and We've Got Free Tickets All Week
Getty Images
The Boise State Broncos come up with the big win against Portland State 45-10. We broadcasted live from Naked Fins (just the best for tacos and Broncos baby). I never felt that rush on Saturday which was odd.
Is the Bronco Nation Invasion ready yet? I'll admit the first 3 games haven't been explosive but we're 3-0 and ranked #20 this week. Life isn't exactly sub-par for the Broncos.
It's extremely early on in the season to get excited or depressed about rankings or vibe. The Broncos go on the road with a true freshman and beat a power 5 competitor in the Florida State Seminoles. They slid by Marshall and blew out Portland State. Can we get some excitement already 🔥
Sidenote: BSU played without two of their starting offensive lineman and it's those guys that protect the QB. Just saying.
IMPORTANT: Keke and Kat in the Morning have your first chance to win free tickets at 7:05 a.m. and 8:05 a.m. Details at this blog.
The Broncos begin some pretty difficult competition and we're giving away tickets. This weekend's big game is against a well-known competitor to always give us problems, Airforce.
The Airforce game is a complete blackout when wondering what to wear. Friday night's color scheme is black in which BSU holds a 72% chance of winning according to ESPN. Airforce runs a triple-option that gives everyone a problem and BSU is no exception.
Sidenote: BSU has to win but keep an eye on UCF. We compete for that bid to play in a big bowl game and that team is a beast. I was looking at their schedule and I don't see any upsets and they don't really play anybody. BSU and UCF need to beat everyone they play. UCF demolished teams and that's not BSU's motto. They just put up 45 against Stanford, 48 against the Gators and blanked Florida A&M 62-0. They need to lose against and BSU needs to run the season undefeated. I don't care how good you are that isn't an easy task.
Make sure to listen to Keke and Kat on Monday at 7:05 a.m. and 8:05 a.m. Download the new Kiss App to find out more ways to win.