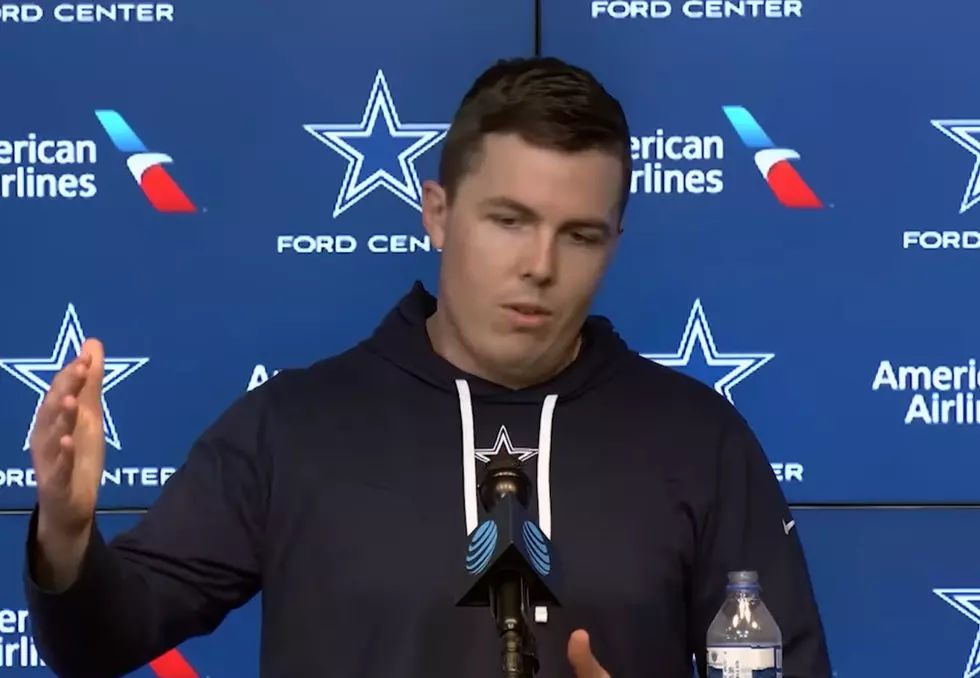 Boise State Darling Kellen Moore Up For Head Coaching Position
Credit: YouTube / Dallas Cowboys
Few names are better known in the Treasure Valley than Kellen Moore. It's easy to say that Kellen may well be known better (and liked much more) than any politician in the state!
Kellen ins't running for office, but he is running an offense that is winning in the NFL playoffs.
Kellen Moore: Dominance Over The Years
Kellen Moore's 50 career victories as the starting quarterback at Boise State University remain the most by any QB in NCAA football history. Moore, who was touted as one of the most brilliant minds in college football has now taken those brains to the NFL where Dallas fans can't get enough of him.
Lot's of programs wish they had Kellen on their staff but now, his football mind is being coveted by another NFL program and they want moore than anyone else: they want Kellen to be their head coach.
Dallas fans are HARSH on Kellen, with some local podcasters saying they've "outgrown" him:
Others offer really great, deep insight suggesting that Kellen "sucks". Thanks for the deep dive!
One thing is certain: we here in Idaho know that Kellen is amazing and the Carolina Panthers seem to know that, too.
Carolina has requested an interview with Kellen for the HEAD COACHING position. If you think about it, his trajectory in the NFL has been insane and despite the fact that Dallas fans think the grass could be greener without him, Carolina is wanting MORE Kellen.
Last year, Moore interviewed with Miami and Jacksonville yet stayed put in Dallas. Could this be the year Kellen moves and takes a major step up in his career?
Counting Down the Best NFL Team to Hire Kellen Moore
We look at the eight NFL Teams that are looking for a new coach. Find out which team has the best opportunity for Kellen Moore.
This NFL Superstar With Idaho Ties May Be Jealous of Kellen Moore
Kellen Moore has a lot of hype around him-- but what's going on with his coaching future? It seems that his name pops up in every head coaching vacancy but he has yet to be hired away from Dallas-- where that fan base can't seem to decide if they want to love him or hate him.
While Kellen gets all of the love--what about this multi-time Pro Bowler with Idaho ties-- just like Moore?
5 Reason For Kellen Moore to Stay A Dallas Cowboy
Kellen Moore is a very popular coach with the Dallas Cowboys. Here are five reasons why he should stay a Cowboy.