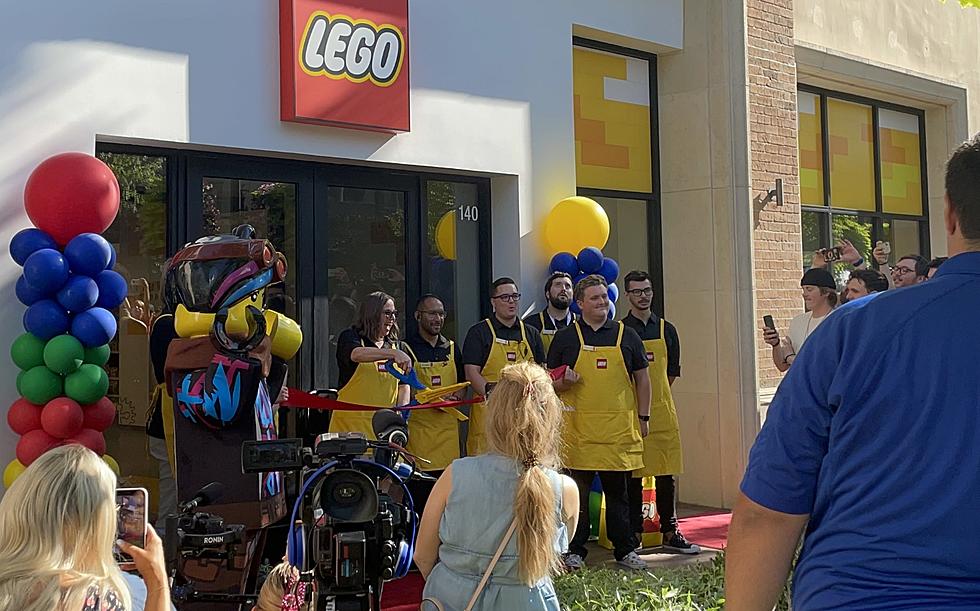 Building Dreams: Inside of Meridian's New LEGO Store [Photos]
Credit: Shannon Buccola
Today's the day that everyone has been waiting for. The Lego Store in Meridian is finally open and the Grand Opening was crazy! The Lego Store was the perfect addition to The Village and everyone there was eager to celebrate. After arriving there at 10 AM we were in line until 12:30! It was a long, hot wait in the burning sun but it was totally worth it due to the crazy selection of Legos available. This whole weekend is a Lego celebration and will be one for the books.
Inside The LEGO Store Grand Opening
See what it's like inside the store itself!
Not only there is so much to see but there was so much to do. Outside while you waited there were loads of displays to look at and even Lego stations to play at while you waited. One of the displays was huge and made of over one million Legos! The workers also came around giving out all of the customers their very own Lego Passport with specialized Meridian Lego Store stamps. Along with the passports they had handfuls of legos to hand out to everyone including little dogs, bunnies, guitars, and more! One more thing that made this event even more special was The Lego Store at Meridian Lego tile that they have to the first 750 customers who came in. These are the only ones that exist so if you got one you are special.
Inside the store everyone was extremely helpful, kind, and happy to be there. They had every Lego Set you could imagine with everything from Harry Potter sets to adult Lego Sets. Along with the sets they also had build-your-own characters, different colored bricks, and character key chains to select from. They even had special deals where you could get bonus sets and more! It was hard NOT to cave into buying every single thing available. Despite the long wait, it was totally worth it in the end as I don't think that the store's rush will be slowing down anytime soon. The energy in the store was immaculate as Lego lovers from all over the Treasure Valley came to unite at the store.
Top 9 Toy Stores in the Treasure Valley
Whether you're shopping early for the holidays, have a birthday party to go to or are just treating your child for a job well done these are some solid places for toy shopping!
10 Boise Stores Perfect for Finding Fun and Unique Gifts
If you're searching for a unique gift - whether it's for Mother's Day, a birthday, or just because - look no further. Boise has lots of great shops that are cute, eclectic, and super convenient.