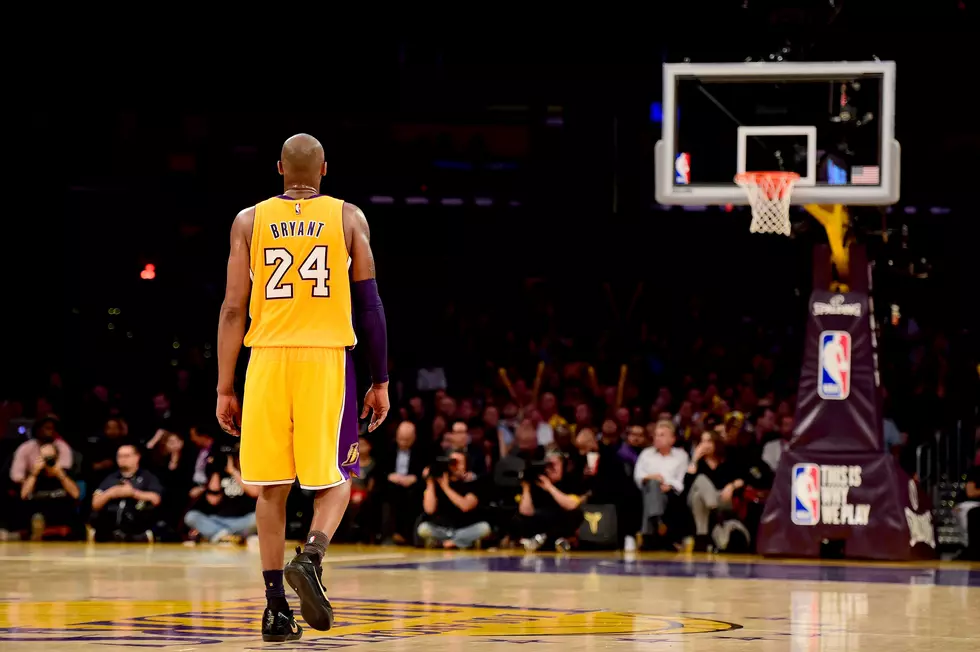 Celebrities React to Tragic Death of Kobe Bryant
Getty Images
I was watching the Lakers game last night because I'm a big Lebron James fan so where he goes - I go. Lebron was supposed to pass former Los Angeles Lakers, Kobe Bryant on the all-time scoring list. History was about to be made.
My family is out of town and it was a good chance to chill and watch it happen. Lebron passed Kobe late Saturday for that historic milestone and both tweeted out after the game.
This all happened last night. I was cleaning up and getting ready to run around for the day when I got this text from my co-host Kat Fisher.
I turned on the tv and nothing had broken yet. CNN was reporting a crash but no details and zero mention of Kobe Bryant. Then it all came down and I can pretty much guarantee you are about to witness more men crying than you've seen in a while. Sports have an impact on people. This is a devastating blow to sports and the LA community. Kobe wasn't just a basketball player to fans - he was everything to them. There are no more loyal fans than a Kobe Bryant fan. The sports world is shocked and we'll see more of that tonight during the Grammy Awards.
The Grammy's will be held at the Staple's Center and I would be shocked if there weren't thousands of people gathered with candles tonight. Take note of where you were today when the news broke because this big to sports and not just in our country. Kobe is a worldwide brand and his fans love him everywhere. It doesn't matter whether you like the man or cheer against him - Kobe Bryant is one of the greatest and left us so early at age 41. There is speculation about the family on board but I'll let the news writers get the facts out about that. I'm sure more is to come.
Here's how people are reacting now.
Here's a look at Kobe's final game where he drops 60 points and it was just a ridiculous way to go out.