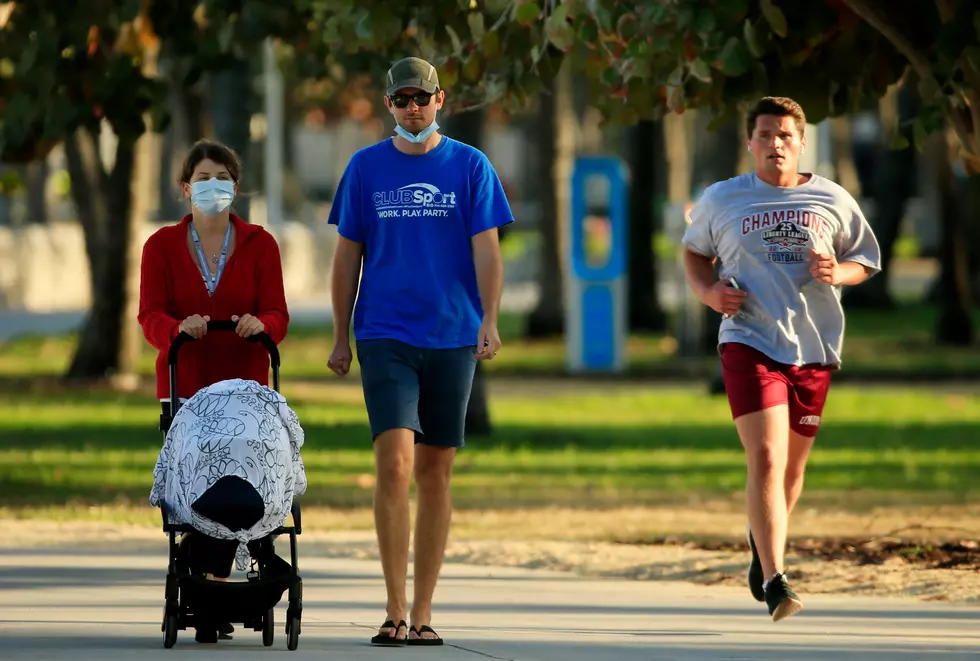 Central District Health Issues Public Health Advisory
Cliff Hawkins, Getty Images
Yesterday, Tuesday the 17th of November, seemed to be "Covid Day" around the Treasure Valley.  Early in the day, Southwest District Health held a Board of Health meeting at their offices in Caldwell, where Canyon County is the largest of their constituents. At that meeting, public comment was allowed and two known conspiracy theorists spoke as medical professionals about COVID-19. One, Vicki Wooll, introduced herself as someone that works for no hospital or medical organizations but rather, she works for Jesus Christ. Despite COVID-19 cases surging under the umbrella of Southwest District Health, no further motions or actions were taken for those counties or that district.
Later in the evening, Central District Health held their Board of Health meeting where the tone was very different. Counties such as Ada and Gem which fall under the Central District Health umbrella are also seeing a surge in positive COVID-19 cases. By the end of this meeting, all members of the Board of Health voted to APPROVE a health advisory-- in other words, some very strong suggestion for the public where there is strong, obvious, community-spread. The verbiage feels a whole lot like a shut down that we saw just months ago.
Some bullet points from the health advisory are:
Gyms and fitness facilities should operate at 50% capacity max
Bars, restaurants, breweries and so on should move to takeout only and close by 10:00 p.m.
School extracurriculars should be discontinued where physical distancing isn't possible.
Places of worship should move to virtual services
non essential travel should be minimal
Read the full advisory for yourself, HERE.
LOOK: 50 photos of American life in 2020