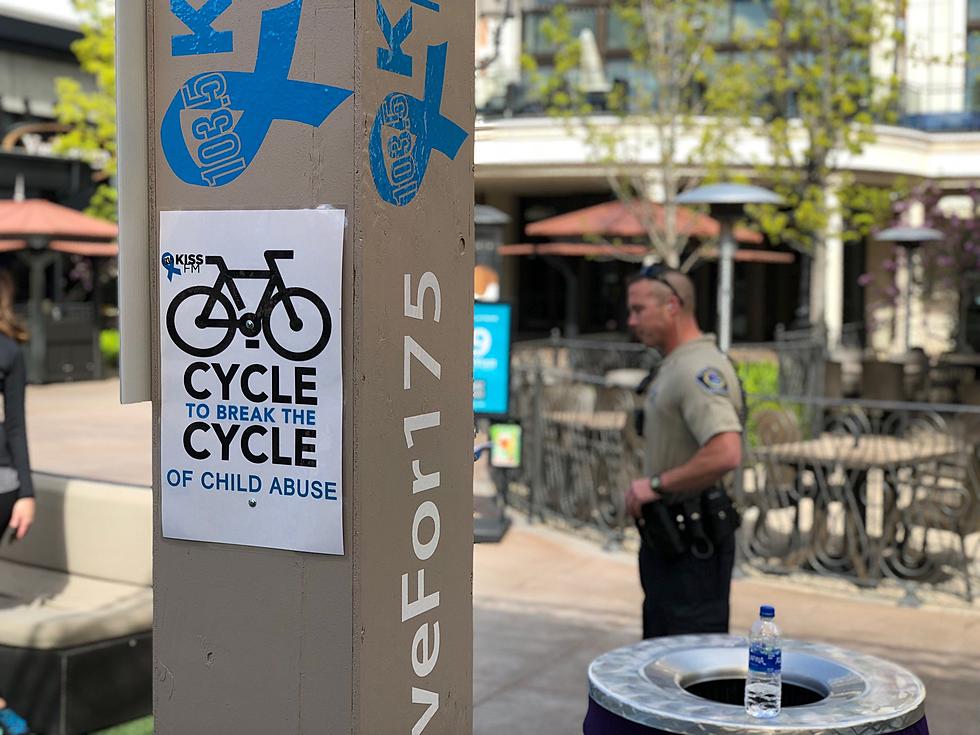 Cycle to Break the Cycle Celebrates Our First Responders [Gallery One]
Photo by: Kekeluv
Today we saluted our first responders 🚔🚨🚒🏥These are the people on the front lines that see the lines we only read about. Police officers, fire departments and these amazing medical personnel are the true heroes.
We wanted to pay a tribute to the men and women who encounter all types of abuse on the daily. They show up when 911 is called and sometimes have to walk away from bad situations. They are also expected to wipe it clean and live normal lives. That's hard. You can't just wipe these experiences clean. They are the true inspirations.
I was live this morning as I broke down in tears again. 12 years ago this child abuse campaign (Live for 175) started with me staying up for 7 days without sleep. Ada County Paramedics would come in and check on me with fruit baskets. They would continuously roll by to check on me. Since then, ACP has been a regular part of our event and they ride whenever a moment was possible.
A little over three years ago those same Ada County Paramedics were standing in my living room as I held my son in hysterics. Lennox had an internal bleed and I'll never forget his pale little face at 10 months.
The nurses that ride each year were also the same ones that same my son's life that terrible evening. I can't explain the feeling of helplessness. My son's fate was in their hands and in every prayer I could put together.
There were so many people that took part in saving our family and you can't put a price on that. I'm forever in their debt and each time I see them I just wanna give them a big hug. Thank you and my son is doing fantastic!
CTBTC 2019 GALLERY THREE