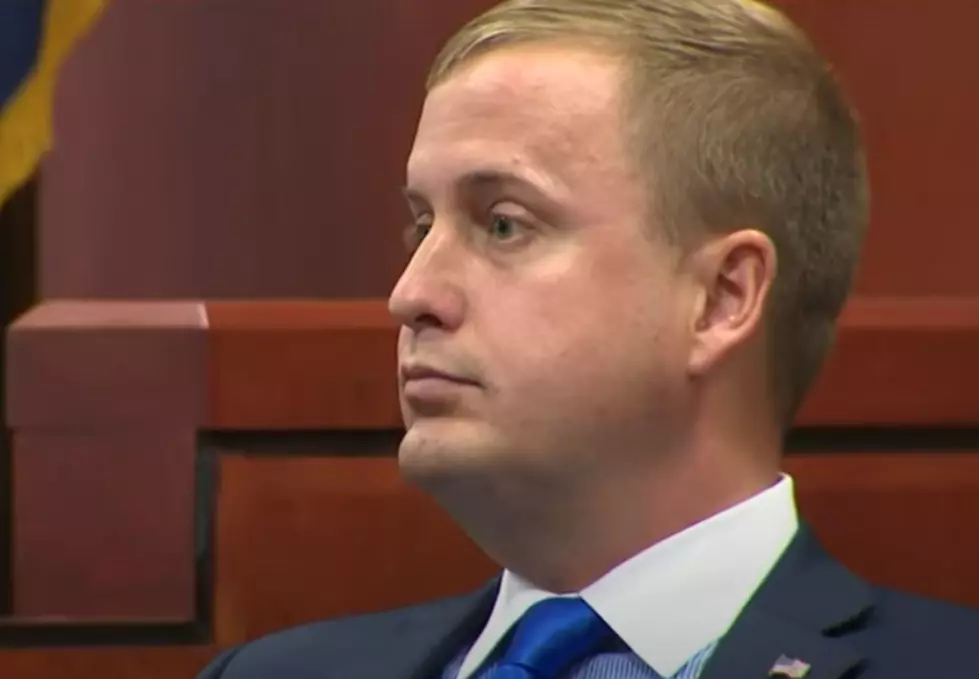 Disgraced Former Idaho Lawmaker Now Appeals Supreme Court
YouTube
In what has felt like "the case that never ends", disgraced former Idaho lawmaker Aaron von Ehlinger is once again making headlines--this time, appealing to the State of Idaho Supreme Court.
Why is this case going on forever? The former Idaho lawmaker seems to refuse to accept reality when it comes to the court's decision on his rape conviction. We should note that he is, under the law, allowed to request the appeals that he has thus far--however, these have yet to land in his favor.
You may recall the original case which was both shocking and painful to watch--an intern at the Idaho State Capitol came forth and reported then Idaho State Legislator, Aaron von Ehlinger of rape. The ethics hearing was dramatic, as the teenaged victim named "Jane-Doe" had to testify behind a black curtain and some members of the media then chased her down after the hearing to attempt and seek comment.
After the ethics committee eventually removed von Ehlinger from office, the case went to a jury trial where the jury did indeed find him guilty of rape.  Despite the former lawmaker's attempt to seek re-trial, that was declined and he was eventually sentenced to twenty years in prison--eight years required before being eligible for parole.
Now, according to a local television news report, an appeal to the Idaho Supreme Court has been filed by von Ehlinger -- one last attempt at being acquitted in the guilty findings.
Per the local television report, which you can read HERE, the full appeal won't be available for a few more months--it must be reviewed and if accepted, needs to be assigned a docket number.
LOOK: These 19 People Are Boise's Most Wanted
Yes, even here in the Treasure Valley where crime isn't so rampant, there is a most wanted list. According to the Southwest Idaho Crime Stoppers, these are the most wanted of them all. So many of these mugshots are from Ada and Canyon Counties. Do you recognize anyone?
These 20 Crimes Are Still Unsolved in Boise
Can you identify anyone in these photos or surveillance videos? The Boise Police Department is hoping that you can give them a tip leading to more information! Who would have thought that the City of Boise would have so many unsolved crimes!
Idaho's Most Wanted
When it comes to the most wanted criminals in Idaho, the list according to the Idaho Department Corrections is short. There are a total of nine individuals who made the "Most Wanted" list. Do you recognize any of these fugitives? Some have only been on the run for a few months. Take a good look at the photos below and let your local authorities know if you have absolutely any information.