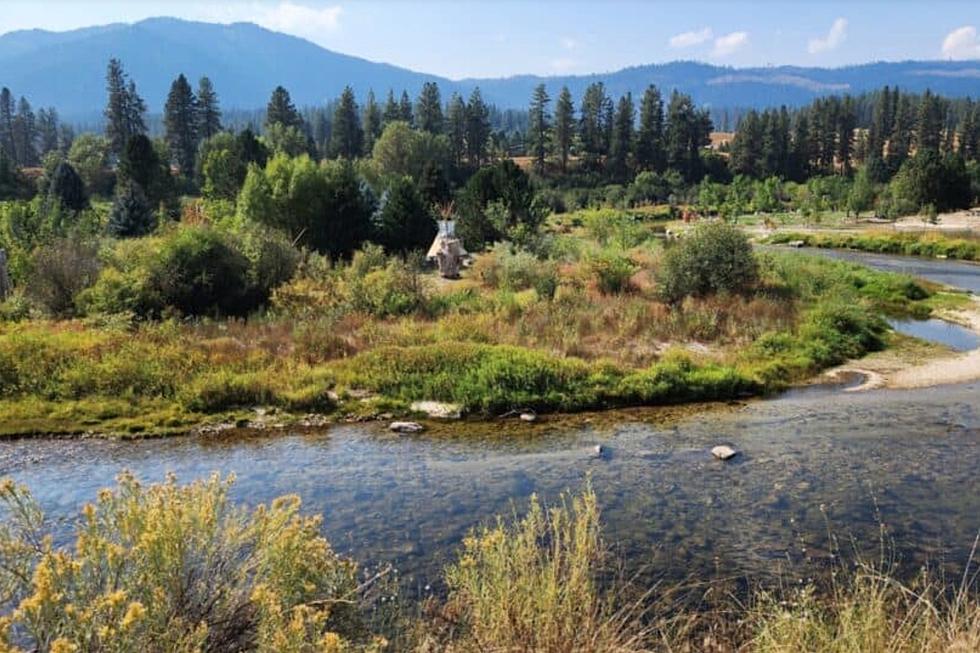 Escape to Idaho's Hidden Teepee Retreat, Just 1 Hour From Boise
Credit: Teepees By The River
When it comes to summer escapes, the State of Idaho has no shortage of options. It doesn't matter if you're looking for a million dollar mansion in the middle of the woods or a quaint camping ground: you're sure to find it in Idaho.
What makes an Idaho escape great? It simply doesn't matter what you do, where you go, or how luxurious you decide to make it: an escape in Idaho can really be an escape from it all.
Most recently, we came across an Idaho escape unlike any we've seen before--a peaceful plot of nature just an hour from Boise, in Garden Valley, Idaho.  The land is on a 20+ acre, riverside property--the middle fork of the Payette River is amazing! Where will you being sleeping? In one of their 11 totally authentic teepees!
Take a look at this totally awesome teepee escape!
A Sneak Peak Into One of Idaho's Best Escapes
One of Idaho's favorite getaways is a peaceful teepee camp just minutes from Boise. Check it out!
Have you ever slept in a teepee before!? 
The area around your campsite and teepee is totally equipped with just about everything that you could need--there is even a pully system to lift up your food at night, although ownership says that in over 30 years, there has not been a bear sighting.
Nearby, visitors will be able to access hiking, golfing, horseback riding, water sports, mountain biking trails, and more!
Interested in booking with Teepees By The River? Click HERE.
If you think these teepees are unique, we would be mistaken not to include a full list of unique camping opportunities elsewhere in the state.
The Most Unique Camping Spots in Idaho and Its Neighboring States
According to Love Explore, these are the most unique camping spots in Idaho, its neighboring states and California (because so many of our new neighbors are from there.) If you visit any of them, please be respectful and practice the seven
Leave No Trace Principles.
Valley Village Glamping is Perfect For People Who Hate Camping
Valley Village is a tiny home and RV park located in Irwin, Idaho. It's about a five hour road trip from Boise. A stay in one of their "glamping" tents is about $115.
Company Hopes To Bring The Future Of Camping To Idaho