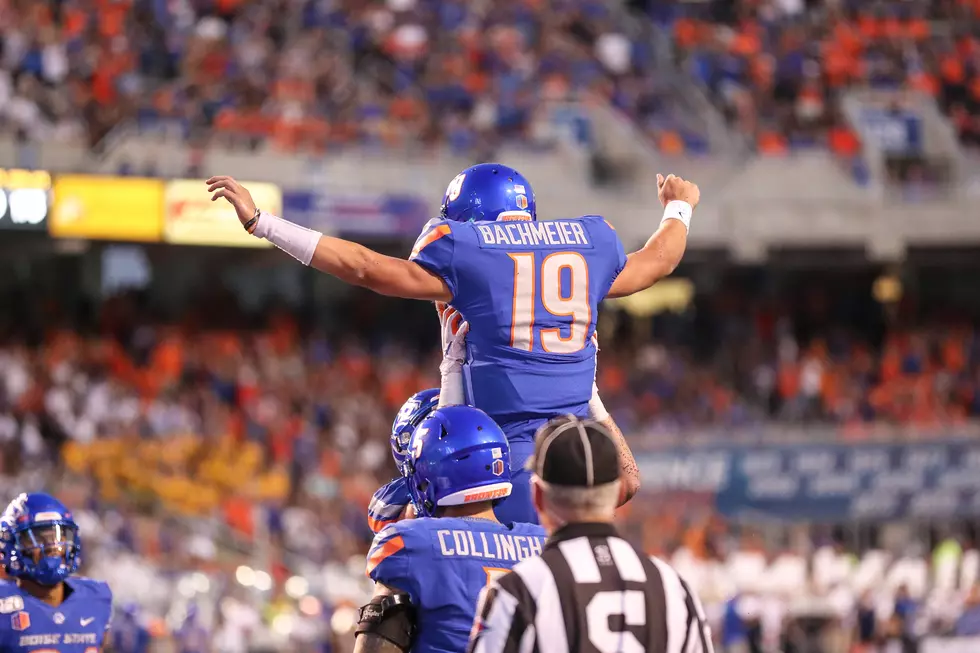 Former Boise State Quarterback Now Among Best in Nation
Getty Images
Over the last several years, Boise State has simply been dominant on the football field. While the last few have been a little "rough", the program is still one of the winningest programs in all of college football.
The driver behind the success? Great coaching of really great young football stars. Many of whom have moved on to the next level: the NFL.
Is Boise State a program that can regularly prepare athletes for the professional level? If history is any indicator, the answer is yes. How about that transfer portal, though. Are other programs benefiting from players that walk from Boise State's roster? It seems that one school is.
Remember star quarterback Hank Bachmeier? He led Boise State to victory against Florida State a few years ago and until a brutal start to the season last year, was a darling of the blue and orange.
Here's a look at Hank Bachmeier, the former Boise State quarterback turning heads in Louisiana:
Hank Bachmeier Through the Years
Hank Bachmeier's time at Boise State Remembered.
Do Bronco fans miss Hank!? 
Since leaving Boise State, Hank is now the starting quarterback down south--at a former WAC foe of Boise State's, Louisiana Tech. After two games this season, Hank is ranked THIRD in the ENTIRE NATION when it comes to passing yards so far this season.
Colorado's quarterback is on the list with just one game--which is pretty amazing as well.
Could Hank shine at LA Tech this season and make once bitter Boise State fans jealous? Only time will tell!
Who Are Boise State's Quarterbacks?
A list of all five quarterbacks on Boise State's roster.
Former Boise State Players Playing in the NFL
These Broncos are now earning a living off of playing football.