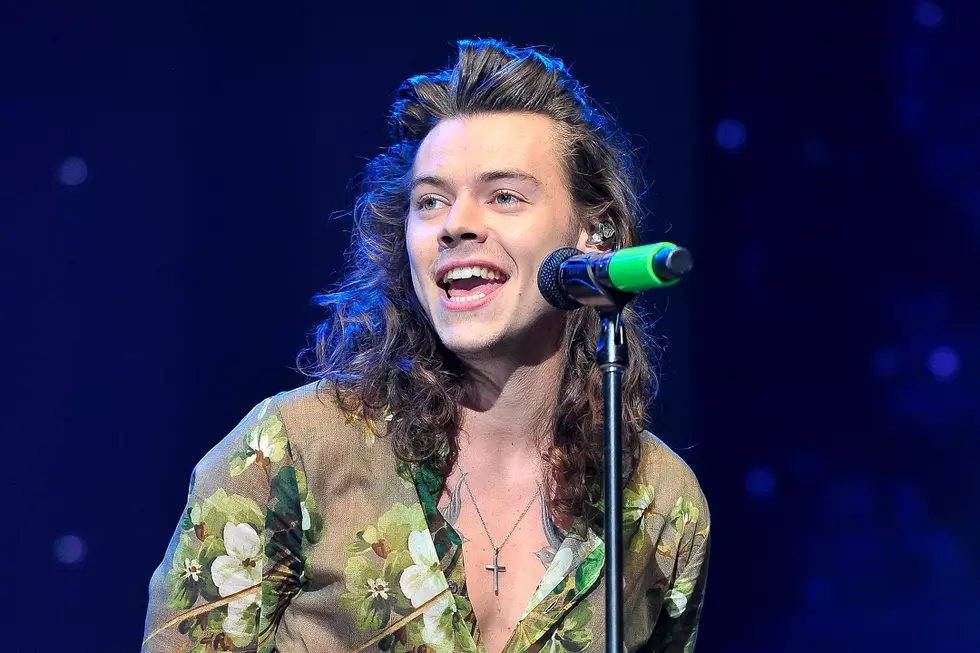 Fans Think Harry Styles Came out as Bisexual on New Song, 'Medicine'
Steve Jennings, Getty Images
This week, Styles debuted a song called "Medicine" in concert, telling attendees that the track was one of the songs that was written for—but ultimately didn't make it onto—his 2017 self-titled debut record.
However, after performing the song, some fans pointed out that the lyrics seem to refer to being romantically involved with both men and women, leaving many wondering if Styles used the performance as a means to come out as bisexual.
"The boys and the girls are here, I mess around with them / And I'm okay with it / I'm coming down / I figured out I kinda like it, and when I sleep I'm gonna dream of how you tasted," Styles seems to sing on the track.
On Twitter, fans have labeled "Medicine" as a "bisexual anthem," with U.S. gold medal-winning Olympic figure skater Adam Rippon weighing in as well.
However, it's important to remember that Styles himself has yet to specifically address his sexuality, unlike artists like Halsey and Lauren Jauregui, whose 2017 collaboration about a same-sex romance, "Strangers," was released after both women came out as bi.
In November, Jauregui penned an open letter to Trump supporters for Billboard, in which she referred to herself as a "bisexual Cuban-American woman."
Harry Styles Live Performance Faces