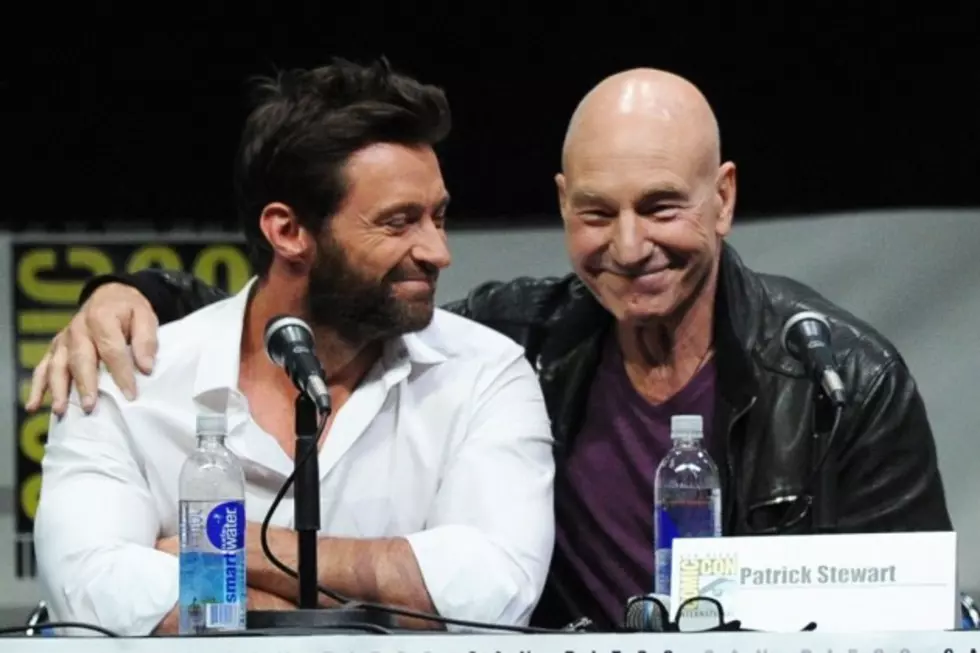 Hugh Jackman Confirms Patrick Stewart's Involvement in Upcoming 'Wolverine' Sequel
Getty Images
Yesterday, Sir Patrick Stewart revealed that he would not, as was widely suspected, be returning for 'X-Men: Apocalypse'. He did, however, tease his involvement in the next 'Wolverine' movie saying, "we have been talking about a Wolverine movie, which would team Hugh Jackman and myself together." He offered no further details, so we took this rumor straight to the man himself, Wolverine, and asked Hugh Jackman for some details.
Jackman seemed a little surprised that news had leaked out ("Hmmm, I didn't see that he said that..."), but did confirm that Stewart would be joining him in the next 'Wolverine' movie after 'X-Men: Apocalypse' (even if he was a little afraid about giving too much away).
There is...(laughs) I don't want to give away too much about that. But, yes, there are some ideas brewing along that front. I've always thought that was a key relationship [for Wolverine] from the very beginning, from 'X-Men 1' and so, it'd be fun to explore that. (Laughs) I think...
What exactly the plot of this 'Wolverine' sequel is remains to be seen. Jackman previously said, "Well, of course we're looking at 'Old Man Logan', because that may be the only option left at this point!" before adding, "We are looking at a lot of different storylines."
There's no immediate storyline that jumps out where Wolverine and Professor X go out and fight crime like Starsky and Hutch, but even if they adapted an existing storyline (or storylines) for the film, it seems like it would be easy to include Xavier as a main character. Director James Mangold, who will return to direct this untitled 'Wolverine' movie, has said you can expect less mutants in this movie, which was precisely what we found so refreshing about 'The Wolverine' (Viper notwithstanding). A simple dynamic between Wolverine and Xavier is all you really need, and one of the few strong relationships Logan has left in his life.
Whatever this next Wolverine movie is, it's very likely to be the last. Jackman said last year, "If I did another ['Wolverine' movie] I'm 99.9% sure it would be the last." That's probably why, as excited as he is about the Marvel/Spider-Man crossover, he's not too optimistic about that ever working out in his favor.
Check Out 100 Movie Facts You May Not Know