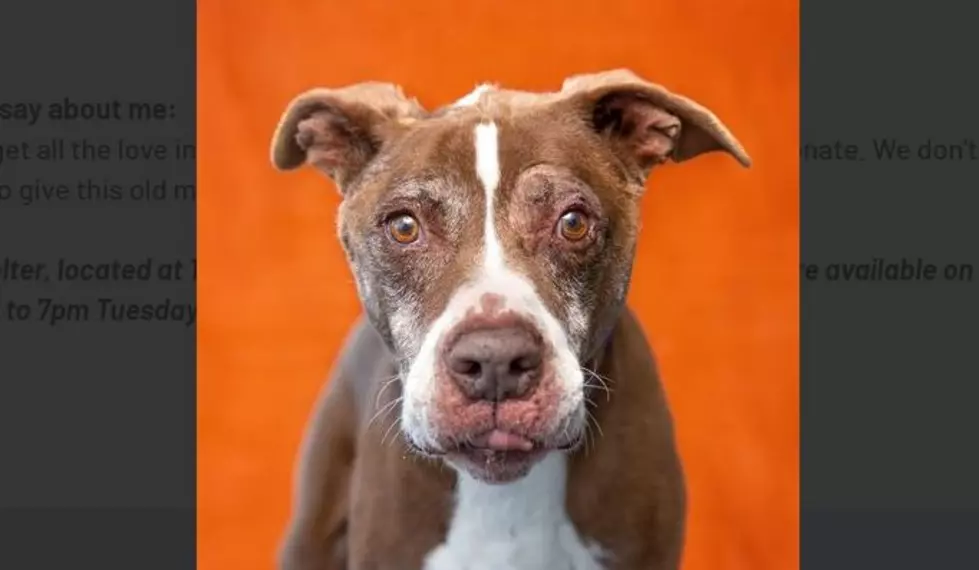 Idaho Humane Society Hopes Someone Will Adopt This Senior Dog
Credit: Idaho Humane Society
If there is one thing we know about folks in the Treasure Valley, it is that they love their pets. Just about every patio in town is dog-friendly and you will be hard pressed to find a trail, hike, or park that doesn't have a bunch of happy doggos running around.
With this in mind, we're hoping to find someone in the Treasure Valley looking to give one specific doggo a forever home.
According to the Idaho Humane Society, they're having a hard time finding a home for Chico, an 11-year-old senior doggo that is adorable and lovable. When Chio arrived to the Idaho Humane Society, he had bite wounds, some benign tumors, and cheatgrass embedded in him. The Idaho Humane Society has done what they do best and brought him into good health--now, he needs a forever home to rest, be loved, and live out his golden years.
We asked out friend and colleague Kevin Miller of KIDO Talk Radio, who loves the dogs, to tell us about the magic of adopting a furry friend:
Not to be cliche-ish, whatever, cliche, but you don't adopt a dog--the dog adopts you. If you have any living, breathing soul in your life rescue dogs are not rescue dogs--they are my four legged furry family. How can you, in this world of negativity, come home without that indescribable, unconditional love!?
We couldn't have said it better ourselves!
The Idaho Humane Society described Chico as a very kind, affectionate doggo that doesn't need much training and likes to nap a lot, too. He sounds like a great partner.
To learn more about Chico, click HERE.
Today is DOGust 1st & These Adorable Boise Dogs Are Available for Adoption
15 Ways To Keep Your Dog Safe While Exploring Scenic Idaho
While out and about exploring Idaho, make sure to keep your pet's needs in mind, if you're going to be taking them with you.
Beautiful Boise Area Bulldog Mixes Ready to Go Home!