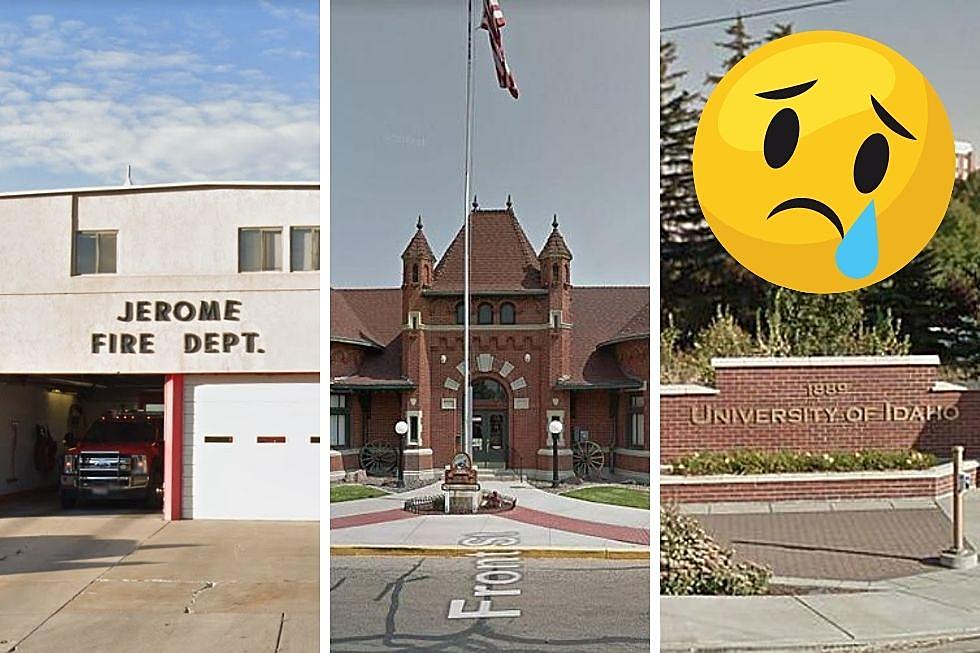 Is This Really the Most Miserable City in Idaho?
Google Maps/Canva
In 2019, Business Insider came up with a mathematical formula to determine the 50 most miserable cities in the United States.
Using publically available US Census data, they determined that Gary, Indiana was the most miserable city in the entire nation. California was the most miserable state with 10 cities on the list.
They looked at six different data points for their equation: population change, percentage of people in the civilian workforce, median household income, percentage of residents without healthcare, commute times and the number of people living in poverty.
Not a single city in Idaho appeared on the list, but we were curious how things would shake out if we ran Idaho's 33 biggest cities through the same formula. We applied their formula and weights to the Census Bureau's latest American Community Survey 5-Year estimates for 2016-2020.
After running the numbers, this is how things played out. It's not personal. It's just math.
Idaho's 15 Most Miserable Cities According to Census Data
The following rankings were based off data from the latest ACS 5-year estimate table available to search on the Census Bureau's website. Factors included population change, number of people working, median household income, the percentage of the population without healthcare, commute times and the percentage of those living below the poverty line.
10 Reasons This List of the Most Boring Cities in Idaho Is Just Flat Out Wrong
Roadsnacks
decided to rank which cities in Idaho are the most boring. We think they couldn't have gotten the list more wrong and here's why!
These Were the 10 Most Expensive Places to Live in Idaho in 2021
HomeSnacks has been ranking the most expensive places to live in Idaho for the past seven years. When they crunched the numbers for 2021, these were the most expensive places to live.
Author's Note: These listings were current in December 2021.