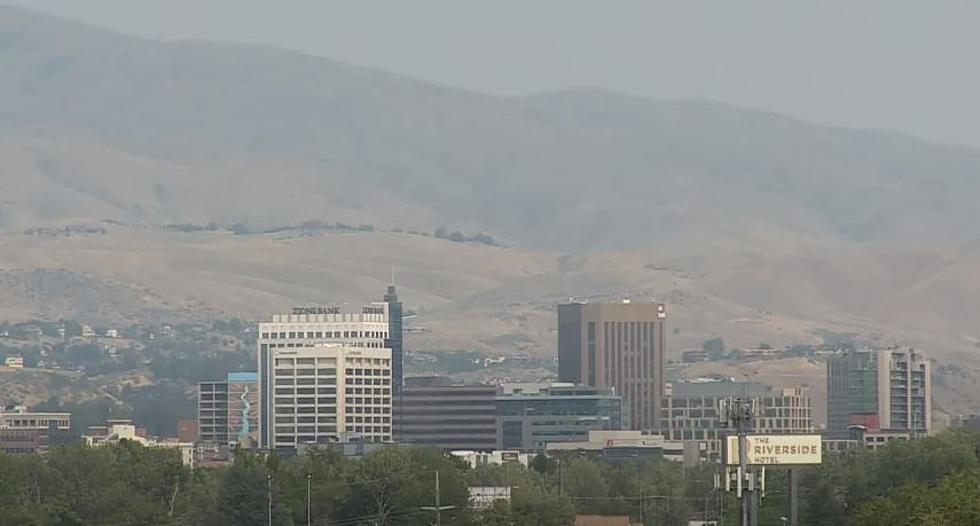 Is This Wildfire Smoke in Boise Making You Sick?
Credit: YouTube
The air quality recently has been messing with my quality of life. Last week I came down with some nasty cold like symptoms. It started with my throat feeling scratchy and then developed into lots of sneezing and a runny nose. Today I woke up with my head pounding thanks to some serious sinus pressure.  Of course for a moment I thought it could be the delta variant regardless of being vaccinated. Getting COVID tested ruled that out though.
Then I considered the air quality. Depending on how much smoke is in the air, even someone who is healthy and not considered part of the sensitive groups can get sick. After doing some research it's clear to me that my sickness was probably caused by the wildfire smoke that's been looming over the Treasure Valley. According to the CDC these are symptoms that you may develop from breathing in smoke:
Coughing
Trouble breathing normally
Stinging eyes
A scratchy throat
Runny nose
Irritated sinuses
Wheezing and shortness of breath
Chest pain
Headaches
An asthma attack
Tiredness
Fast heartbeat
Outdoor smoke contains very small particles and gases, including carbon monoxide. However it's not just trees that are burning so wildfire smoke can contain many different chemicals as well. Depending on what is burning, oxygen levels, and temperature, smoke can contain chemicals like acid gases, sulfur dioxide, nitrogen oxides, benzene, toluene, styrene, metals and dioxins - just a whole bunch of YUCK!
It's no wonder why you may be feeling bogged down. I'm officially ready for the fall so that we can all breathe healthily again.
20+ Breathtaking Free Phone Wallpapers Idaho Lovers Will Adore
30 Google Maps Images That Show Just How Much Meridian Has Changed
Valley Village Glamping is Perfect For People Who Hate Camping
Valley Village is a tiny home and RV park located in Irwin, Idaho. It's about a five hour road trip from Boise. A stay in one of their "glamping" tents is about $115.