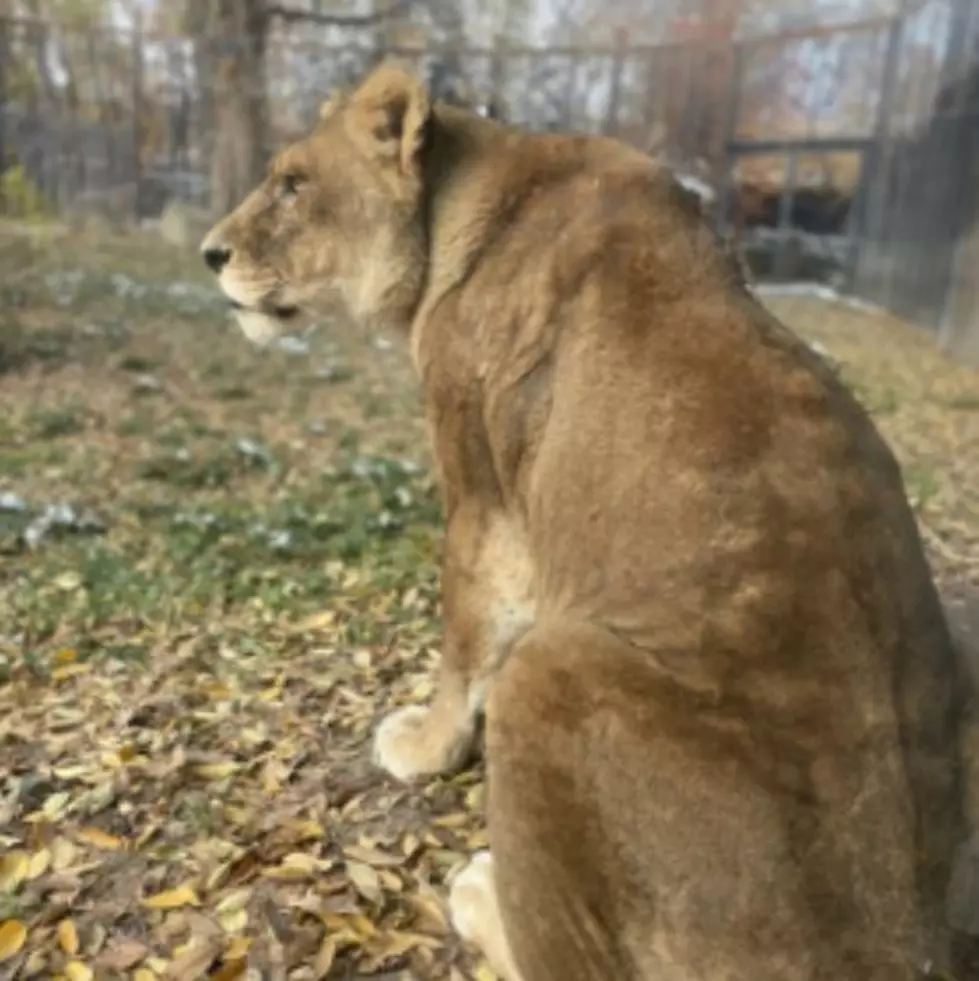 22-year-old Zoo Boise Lioness is Missed & Upcoming Brew at the Zoo Event
Mudiwa, Zoo Boise Lion
Zoo Boise is such a special place and a great place to explore, learn and appreciate all of the incredible animals from around the world. Zoo Boise has always been committed to giving the animals the best possible life and are a major contributor to conservation efforts that help the animal kingdom.
The beautiful lioness Mudiwa had to be put down this week. KIVITV says, "Zoo Boise's 22-year-old female lion Mudiwa has died, Zoo Boise officials announced Wednesday. Mudiwa was euthanized Tuesday morning due to declining health. Her test results showed she was suffering from kidney cancer that metastasized to her intestines, liver and lungs, according to a news release from Zoo Boise. The average life span of a lion under human care is 17 years."
So while it is a very sad and hard day for the zoo and those that loved visiting Mudiwa, she had a very long life and her legacy and memory will live on. "Mudiwa has been a mainstay at Zoo Boise for many years and we appreciate the community's support during this time," Boise Parks and Recreation Director Doug Holloway said. "She was an important part of our zoo family and she will be missed." There is still a 9 year old male lion named Revan at Zoo Boise. - Idaho Press
Zoo Boise has an event coming up with proceeds going to animal conservation efforts and to help fund caring for the local animals at Zoo Boise. Brew at the Zoo is August 5 from 6:00 pm - 9:00 pm. Gather your friends and join Zoo Boise for a great summer evening event with local breweries, good food, and zoo experiences. This event is for 21+ years only and photo ID is required. Ticket price includes admission and one drink ticket. Additional drink tickets and food will be available for purchase." Get tickets from the Zoo Boise website here.
Animals You Can See Now At Zoo Boise
Fictitious Animals We'd Like To See @ Zoo Boise
While they make not exist, that didn't stop us from fantasizing!
The Boise Greenbelt Is Home to These 10 Wild Animals, Be Prepared
If you're on the Boise Greenbelt, especially along the river, don't be alarmed if you run into any number of these wildlife.