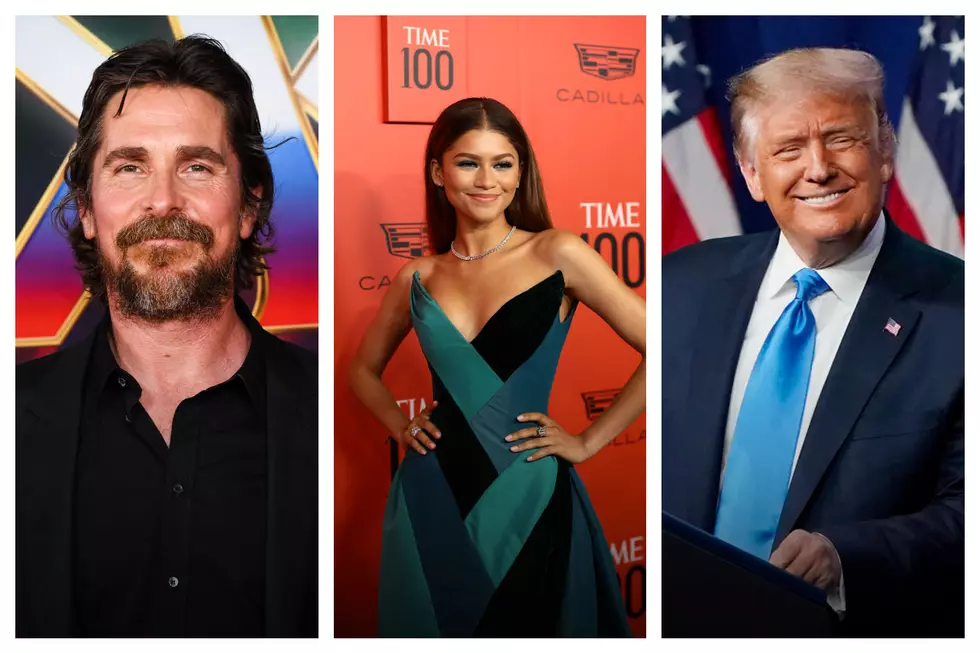 Famous People Idahoans Say They'd Want to Go to Lunch with!
Getty Images
What famous person would you want to have lunch with?
This is always a fascinating question to ask people, and I've loved seeing your interesting responses.
Curious about who y'all would want to meet, I posted a few questions on Facebook and Instagram Polls asking you to share with me who (which famous person) you'd like to go on a lunch date with, where you would take them, and what you would like to do!
Keep scrolling for a few of the greatest replies I got — there's everything from longtime Taylor Swift fans wanting to grab chicken tenders to people who just wanna talk about God with the Pope 😂
Like I said, the answers to these questions are always very fascinating!
It seems like there's really 2 ways to approach answering questions like these — the more serious, inquisitive answers where you genuinely want to meet someone and learn from them — almost like having a meeting with a mentor etc. OR... the more comedic, out-of-this-world answers that are just bizarre and hilarious!
I really enjoyed and appreciated the conversations in the DMs that were sparked by this activity, too. I got to learn a lot more about y'all and it was just a fun way to spend my day.
But I gotta admit ... I'm really disappointed I don't see any country musicians on the list! Just because of that, I'll say that I personally would really want to meet Jason Aldean and talk about politics haha!
Nonetheless, here are some of the celebrities Idahoans would love to have lunch with! 👇
Celebrities Idahoans Say They Want to Have Lunch With!
10 Celebrities You're Most Likely to Encounter in Idaho
10 More Celebrities You're Most Likely to Run Into in Idaho
A handful of these stars have family with ties to Idaho, while others visit to enjoy all the opportunities Idaho's great outdoors provide!
Major Concerts Coming to the Boise Area in 2022
In 2021, we slowly saw the return of live music to the Treasure Valley. 2022 promises to be even bigger. Click the link of each act to be taken to the venue's website for more information about times and tickets.