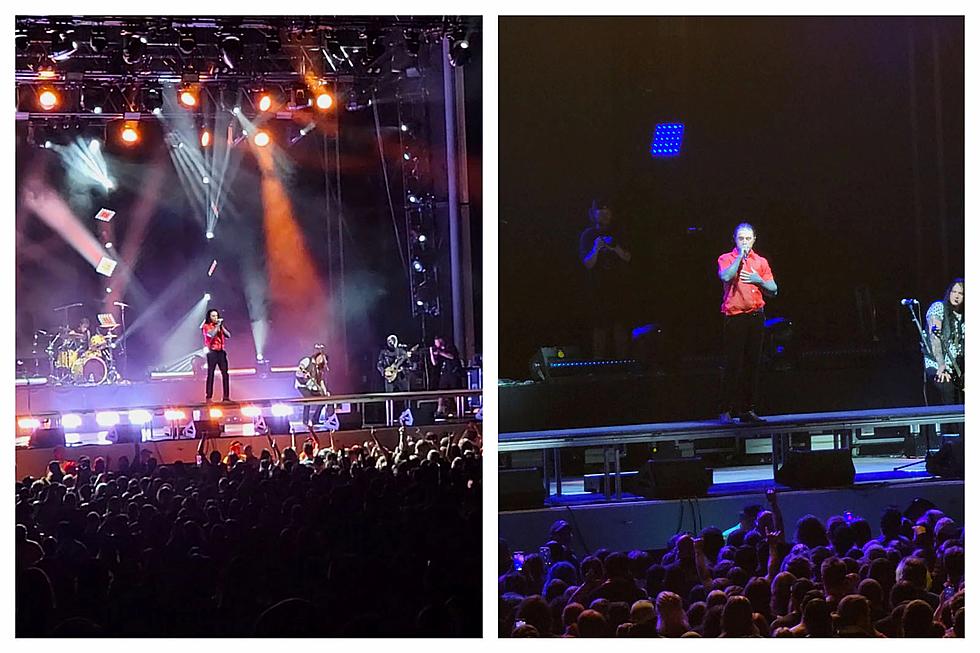 No One Expected What 'Falling in Reverse' Said About Idaho
Parker K.
Falling in Reverse played an electrifying show at the Ford Idaho Center Amphitheater this week, and the crowd witnessed an unforgettable performance, as well as some shocking statements from the band's frontman, Ronnie Radke, regarding the state of Idaho.
He shared some good and some bad, but one thing is for sure, what he said was authentic.
In a surprising revelation, Ronnie shared that he once lived in Twin Falls when he was in elementary school, instantly connecting with his Idaho fans. Despite admitting his uncertainty about the show's turnout, he was overwhelmed with gratitude at the sea of devoted fans who showed up to support the band.
He shared that he played at the Ford Idaho Center Amphitheater before, but that not even a quarter of the floorspace was filled. Then he said...
"I'll be honest with you guys, I was hardly looking forward to this show because I was worried about the turnout. I love those shows where you don't expect much, but then wow you guy's really f***ing proved me wrong. Thank you so much." The venue was absolutely packed.
He immediately went on to thank Idaho for supporting him in his views, as he is notorious for speaking out about his thoughts on political topics etc. In fact, some of his songs are known for this. "Zombified" is considered to be a right-wing stance on "cancel culture."
He said, "And I just really want to thank you guys for supporting me, even though I'm very outspoken about certain things, and topics, and things that I know a lot of you here would really disagree with me on... but I respect you."
Falling in Reverse's setlist resonated deeply, and the bond between performer and audience was undeniable. His genuine surprise and appreciation for the support turned the concert into an extraordinary celebration of music and unity.
Major Concerts Coming to the Boise Area in 2023
When it came to the sheer number of concerts, 2022 was a year that the Treasure Valley won't soon forget. But 2023? There are some BIG artists looking to make a splash in Idaho!
Boise Area Country Concerts 2023
Check out the list of all the country concerts coming to the Treasure Valley in 2023
A Look Back at 23 Years of Western Idaho Fair Concerts
The Western Idaho Fair isn't just a destination for fair food and rides! They also have some sweet concerts year in and year out!
Cool Things Boise Music Festival Artists Did This Year!