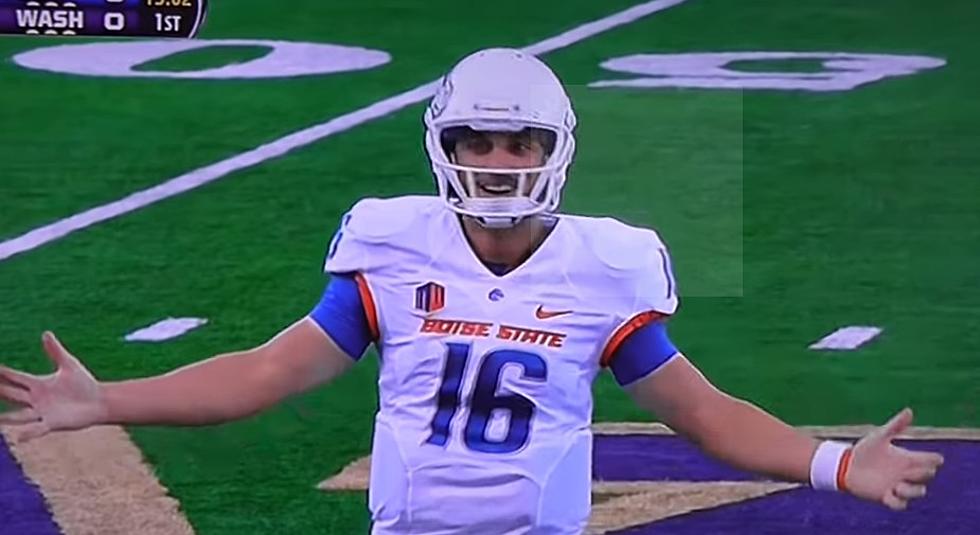 ESPN:These Two Teams, Not Boise State To Make New Year's 6 Bowl
YouTube/qbsacker5494
College football is back in Bronco Nation, and unlike previous seasons, the Boise State Broncos start the season with a marque match up against the Washington Huskies in Seattle. This year's schedule is among the most challenging considering nonconference opponents Washington, UCF, and Memphis.
However, the most trusted name in college football coverage is predicting two other teams will get the coveted Fiesta Bowl spot representing the Group of Five at the end of the season.
CHECK OUT BOISE STATE FOOTBALL'S 2023 SCHEDULE
Some new foes and familiar faces await the Broncos.
Although there were only a few games last week, ESPN's College Gameday crew shared their predictions on who will win each conference, including the Group of Five. Despite having one of the most dynamic play makers in college football, Taylen Green, at quarterback, Boise State was not mentioned.
Like any college football team, the team has some questions heading into the season. There's another offensive coordinator, and the defense lost a lot of starters last year, including Scott Matlock and JL Skinner. Both players are hoping to make an NFL roster.
5 Boise State Flash Points For This Season
Boise State's Five Challenges That Will Determine The Team's Future
How Many Wins For Boise State?
The crew at the Athletic picked the Broncos to win over eight games this season. The writers highlight the demanding non conference schedule, with one writer picking the team to go without losing in the Mountain West Conference.
ESPN's Game day crew split their opinions on who they believe will be the Group of Five champ. Desmond Howard and Kirk Herbstreit picked the Green wave of Tulane, while multi-media superstar Pat McAfee selected the Roadrunners from UTSA.
This week's game will be on ABC Television, and the kickoff is 1:30 pm MT.
10 Must See Away Games For Boise State Football
Ten Stadiums That Deserve Boise State Football