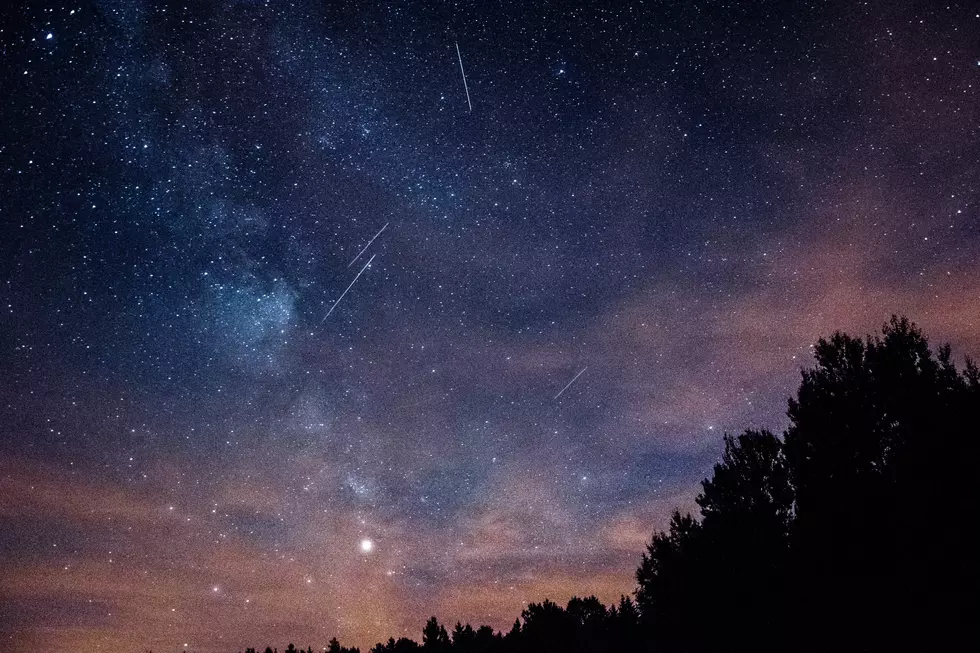 How To See The Meteor Shower Over Idaho Tonight
Photo by Michał Mancewicz on Unsplash
Living in Idaho sure has its perks. First off, you have amazing mountains – sure, some people will say "those aren't real mountains" but to me, they most certainly are. Couple that with amazing weather and a beautiful view of the sky, and you're set up for one of the best seats in the house for the Leonid meteor shower happening tonight.
According to NASA, the Leonids show is a "major meteor shower" with "meteor rates" as low as 15 meteors an hour. NASA also goes on to explain that a Leonid meteor shower is different from a Leonid meteor storm with the latter occurring every 33 years while the former occurs every year around mid-November.
As someone who is already fascinated with space, this shower paired with the Idaho sky makes for what is sure to be an amazing sight. In order to position yourself for the best view possible, NASA recommends that you face with your feet toward the east and lie flat on your back.
EarthSky.org estimates that the shower will occur around 5 PM MST with NASA reporting that you could catch a glimpse of meteors well into the evening.
My question is – will this be the most suitable time for extraterrestrials to make their move to Idaho? We've seen so much UFO/UAP (yes, they call them that now) activity this past year that, in my opinion at least, if the extraterrestrials wanted to make a move, then now would be the time. Just my opinion.
If you happen to catch photos of the meteor shower tonight, feel free to share them with us here!
Video Proof That Aliens Are In Love With Idaho's Fall Weather
More videos of UFOs in Idaho have popped up on YouTube... do aliens really love the Gem State this much?
Unbelievable Idaho UFO Sightings That Will Make You A Believer
We dug into the archives of the National UFO Reporting Center and found some of the most terrifying and convincing UFO encounters from Idaho.
Shocking Photos Capture Idaho UFO Disappearing Into The Skies
Bruneau Dunes State Park shared these incredible photos capturing an unidentified aerial phenomenon over the skies of Idaho. The mysterious object appears to vanish or "dissipate" without a trace.
Amazing Footage of UFOs Over Idaho Will Make You A Believer
Thanks to footage shared with us by Facebook user, Christine, here are some shocking stills from the stunning footage captured of UFOs (aka UAPs) over Idaho Falls.