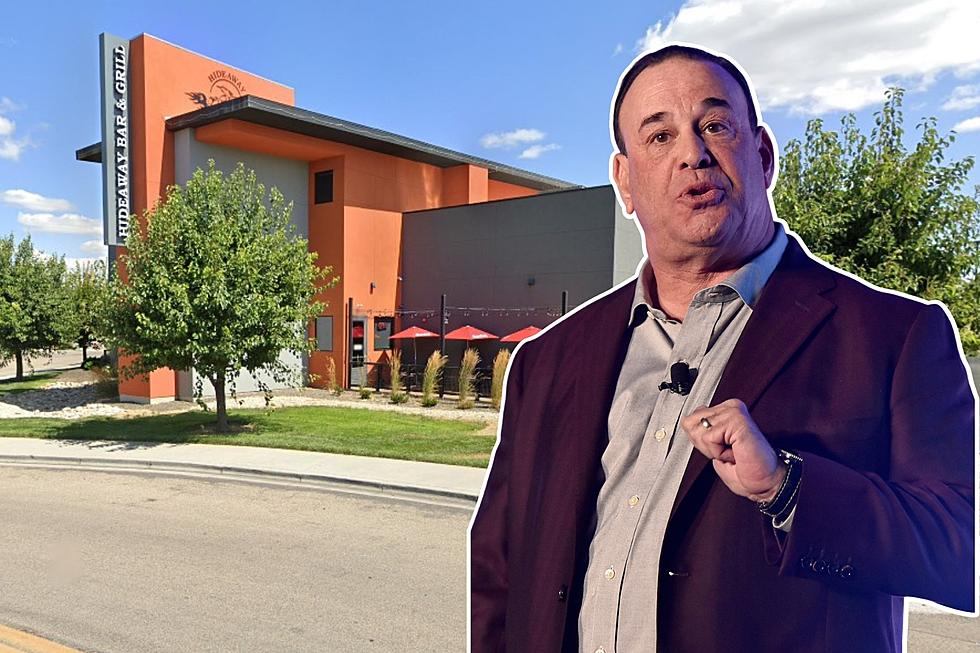 Idaho Bar Appears on Dramatic Episode of Bar Rescue This Weekend
Getty Images + Google Maps
Last summer, Jon Taffer and the team from Paramount's hit show, Bar Rescue rolled into the Treasure Valley to help some struggling bars get back on their feet. Now one of them is ready to make their television debut! 
Thanks to some tips from our listeners and a little social media sleuthing, we anticipate that these four bars will be featured during the final half of Bar Rescue Season 8. 
Firehouse Sports Pub in Nampa (Now Dave's Firehouse: A Local's Bar)
Corner Cafe Barn & Grill in Horseshoe Bend (Now The Country Barn)
Strikers Lounge in Meridian (Now Bullseye Sports Bar & Kitchen)
The Hideaway Bar & Grill in Meridian (Now…The Hideaway Bar & Grill?)
We'll be honest, we don't watch the show religiously but we know enough about it to say that it's highly unusual for a bar featured on the show to NOT change its name after Taffer's glow-up. Something in the trailer for the second half of Season 8 led us to believe that The Hideaway never got their glow-up and that's why they didn't rebrand. You briefly see Taffer yell to his people "Pack up, we're going home!" That clip definitely took place at The Hideaway. 
Well, now we have an extended look at the drama. The preview for this week's episode "Hideaway from Reality" where "Jon faces an owner unwilling to own up to his mistakes and failures and a staff unwilling to speak the truth about him" shows that Jon getting into a dark SUV in the parking lot at the Hideaway while someone on coms tells the rest of the crew "Guys, it looks like we're walking out of this one." 
We still don't know exactly what pushed Taffer over the edge, but this clip seems to confirm the social media rumblings that he did leave without remodeling the bar. It's not the first time he's done that. Jon decided not to rescue O'Face Bar in Council Bluffs, Iowa, Second Base Sports Bar in Orange, California (which Jon had already remodeled once three years prior) and Black Light District Rock & Roll Lounge in Long Beach, California. He also called off a relaunch at The Dugout in Chicago. 
To steal a line from another one of our favorite reality TV shows "This may be the most dramatic episode!" So when can you see what happened at The Hideaway? The episode is scheduled to air this Sunday at 8 p.m. on Paramount!
KEEP READING: Here's How To Take The Most Delicious Northwest 'Diners, Drive-Ins And Dives' Trip
1,443 miles. 10 incredible restaurants that have been featured by Guy Fieri on Diners, Drive-Ins and Dives. The adventure starts in Boise, Idaho!
Every Idaho Restaurant Featured on Food Network
Every Boise Restaurant That Appeared on Man v. Food
The Travel Channel series has been hosted by two different people. Both of them chose to visit the City of Trees to get their grub on. Here's where and what they ate!