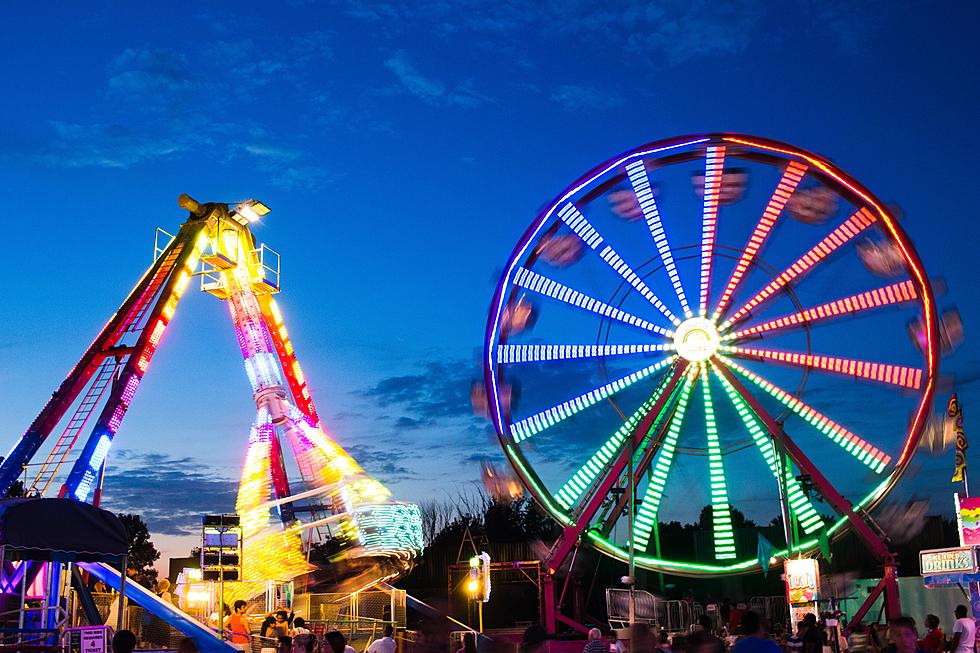 Fair food. Fun rides. Incredible concerts. The Western Idaho Fair is one of THE events of the summer in the Treasure Valley. For now, fairgoers have one less grandstand concert to look forward to. 
Earlier this year, multi-platinum country music star Jimmie Allen was announced as the grandstand headliner for Wednesday, August 23. About a month after the Western Idaho Fair announced their concert line-up, a former female member of Allen's management team sued Allen and Wide Open Music.  According to USA Today, "Jane Doe" alleges that Allen raped her after filming an episode of American Idol in May 2021 and continued to sexually abuse her over the next 18 months. 
The lawsuit itself reveals some pretty graphic and unsettling allegations. Allen didn't deny that the pair had been intimate and said that they had a consensual relationship.  
Less than a month before the allegations came to light, Allen and his wife, Alexis Gale, announced they were separating. The couple already shares two children. Gale is currently pregnant with their third.
Entertainment Tonight reports that Allen's record label dropped him the day after the lawsuit was filed. He was also removed from the 2023 Country Music Association's CMA Fest and Delaware State University's 2023 Commencement. Now it appears that the Western Idaho Fair has followed suit. 
On Thursday, June 1, they posted this message in the Facebook event for Allen's appearance: 
"Jimmie Allen will not be attending the 2023 Western Idaho Fair."
Fans expressed their disappointment by leaving comments like: 
"Noooo...sad day! Thats a bummer hes a great singer and I was looking forward to seeing his show! Oh well guess ill just have to see it some other time!!

"

"

Oh no why?? Boo..Total Bummer! He is great!"

"I'm assuming it's because of his sexual assault allegations and his divorce and all that mess. Too bad. I really like him

"
When one fan asked about a replacement, the fair replied "We're working on finalizing our schedule." For now, they've slid hip-hop star T.I. to August 23. He was originally supposed to kick off the grandstand concerts on Monday, August 21. According to the fair's website, their current line-up is:
Tuesday, August 22 - Smashmouth
Tuesday, August 22 - The Spin Doctors
Wednesday, August 23 - T.I.
Thursday, August 24 - Bush
Friday, August 25 - Justin Moore
KEEP READING: A Look Back at 22 Years of Western Idaho Fair Concerts
The Western Idaho Fair isn't just a destination for fair food and rides! They also have some sweet concerts year in and year out!
Major Concerts Coming to the Boise Area in 2023
When it came to the sheer number of concerts, 2022 was a year that the Treasure Valley won't soon forget. But 2023? There are some BIG artists looking to make a splash in Idaho!
15 Incredible Boise Area Fairs and Festivals You Can't Miss in 2023
As the weather starts to warm up, so do fun events around the Treasure Valley! Mark your calendars and don't miss out on these fun celebrations!