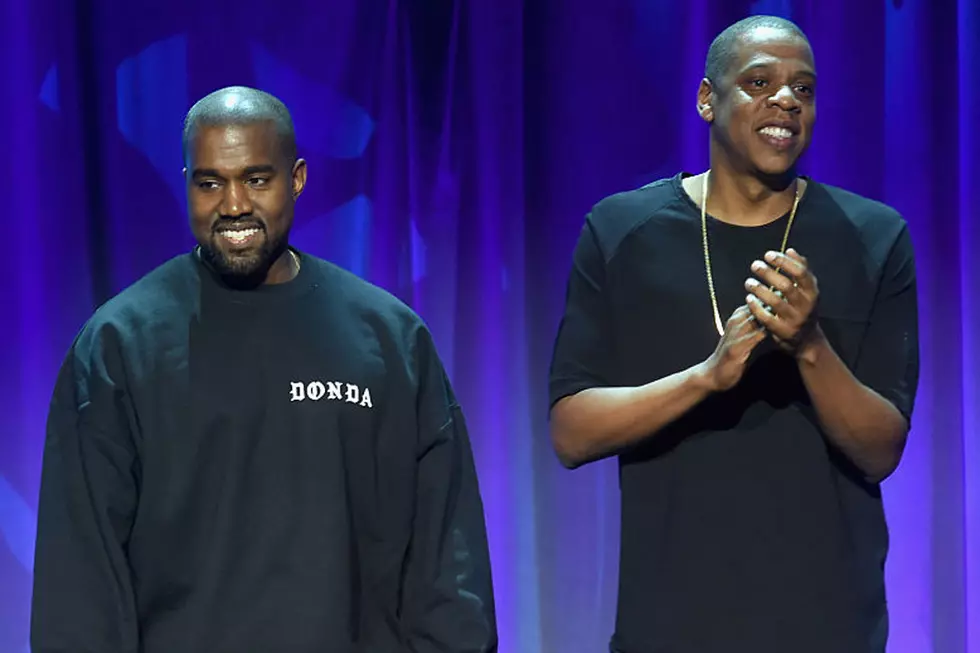 Jay-Z Calls Kanye West His Brother and Addresses Their Fallout
Jamie McCarthy, Getty Images
Hov and Yeezy fans have been devastated ever since both rappers haven't been on the best terms, but regardless there's still love there. During his Netflix special with David Letterman, Jay-Z addresses his friendship with Kanye West, calling him his "brother."
While labeling him to be like a family member despite their differences, the Brooklyn veteran MC explains that siblings fight and go through things, but it doesn't mean they lose love for each other.
"That's my brother," he says. "We're beyond friends. Really, like literally, my little brother is Kanye. And like your little brother, things happen sometimes."
He also talks about what he respects most about Yeezy, stating that he is a fan of him always being the same person and never changing. Hov even shares a hilarious story from an old studio session before he ever released an album of his own.
"It's like that, but that's just still your sibling forever. That's my brother," he reiterates. "We don't come from the same mom and dad, but I've watched Kanye from without an album. The thing I respect about him is he is the same person. Like, he interrupted our studio session and stood on the table and started rapping, and we were like, 'Could you please get down?' And he was like, 'No! I am the savior of Chicago!' He didn't have a record."
Jay-Z's episode on David Letterman's My Next Guest Needs Not Introduction series on Netflix premieres today (April 6) on the streaming service.
Watch the clip of Hov addressing his friendship with Kanye West below.
See Photos of Jay-Z's Different Looks Over the Years