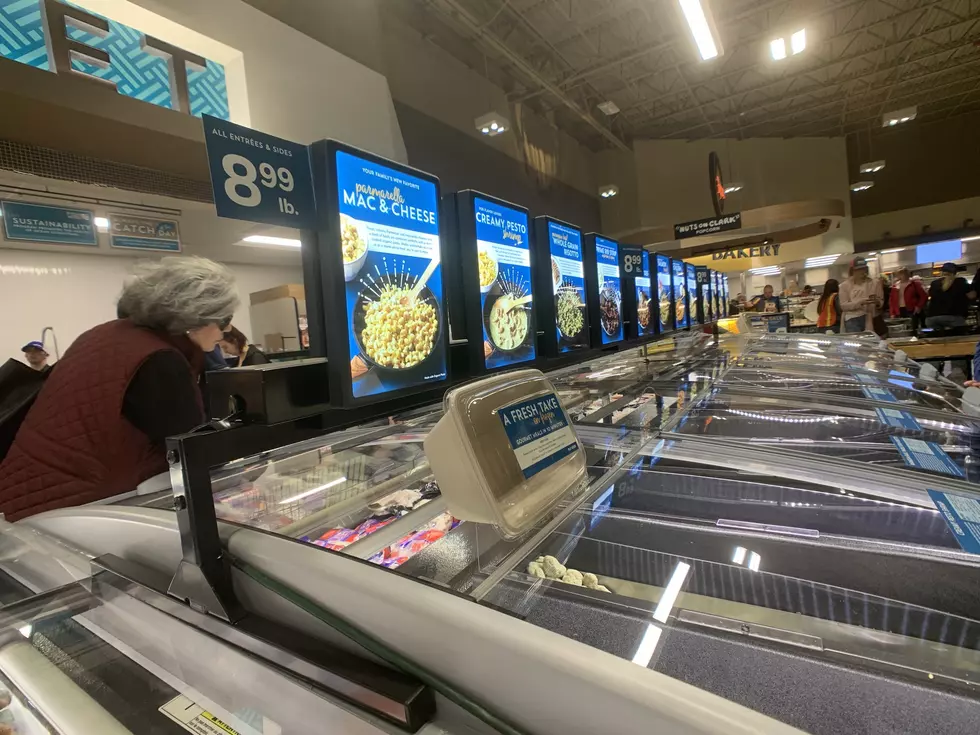 New Albertsons in Meridian Largest in the World That Hosts Jay-Z? [Photos]
Photo by: Kekeluv
What's the big deal about this new Albertsons and why should we care about another grocery store? It is just another place to get food right? Well, this one does offer champagne by Jay-Z 🔥
I said the same thing until someone told me that it's the largest Albertsons in the country. That's when I looked at how many thinking there might be a few hundred. That's when I found out over 2,277 are plotted across the country. We have the largest of this popular grocery chain and that's when I decided maybe it's more than just another place to get vegetables.
The largest Albertsons on the globe is hosted in the old Shopko location in Meridian. I rolled up there after my Pibaby Boutique remote recently to find that parking was hard to find. I couldn't believe that this massive location was so busy and that parking was a challenge after circling a few times. I was immediately wondering what was inside, a larger place to buy tomatoes?
I went to the grand opening of their new location on Broadway and had been told the design was similar. I walked in to find out that was true with the exception of how HUGE this place is.  Over 100,000 square feet of clean aisles, very sleek, local sections, the largest cheese displays I've ever seen in my life and Kat (my co-host) explain that a $720 bottle of champagne was Jay-Z official.
I also noticed the modern digital displays that consume all sections of the grocery store. This is just a smart way of selling ads to your vendors that rotate like a digital billboard.
Forget about just food because Albertsons is making it easy to shop for other locals items that would give your home an Idaho twist. You can buy dishes for the kitchen and trendy bath bombs from Cosset Bath and Body (that's a big win in my house)
Take a stroll through the coolers, local beers that are endless or just sit down at their bar for a draft. Grab dinner, lunch or a Starbucks because Albertsons wants you to stay. This is a very modern take on a grocery store that I think most of us have seen if you've shopped at Whole Foods. I asked someone why another grocery store and the answer is obvious, population growth. The more people that move in, the more gas stations you need, restaurants, entertainment, and grocery stores. You gotta feed these people!
I've listed a gallery of photos to showcase how massive this place is but that really doesn't do justice. The one thing I really like is no matter how big it is, how jam-packed the parking lot was, Albertsons never felt overwhelming with people. This place is so huge that you didn't feel overcome with people and that means less anxiety for shoppers.
Sidenote: Congrats to Jenneane from Albertson's corporate offices of Parkcenter Blvd. You think the grocery store is nice? J is working out before work in the Albertson's gym! Imagine having a gym downstairs!
Albertson in Meridian