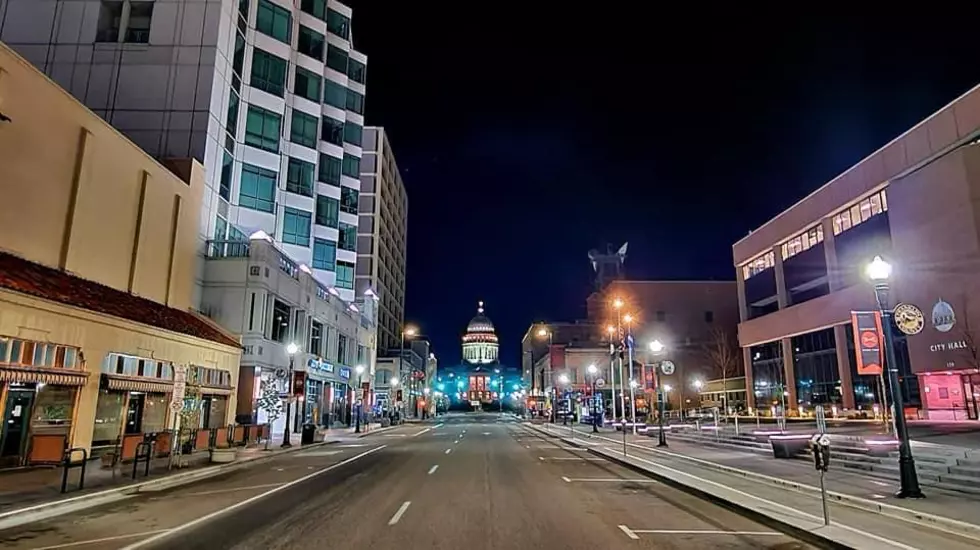 Massive 'Stranger Things' Themed Party Coming to Downtown Boise
Courtesy: Chip Shultz
Something in the air just changes in the Treasure Valley every October--maybe it is the literal increase in allergies due to, well, nature--or maybe it's the "spooky" vibe that takes over? With pumpkins out everywhere, haunted attractions open for business, patios decorated and surely Harrison Boulevard preparing to the the spookiest street in the West, it's fair to say that SOMETHING is in the air.
When it comes to binging, things are just as spooky. Everyone we know is talking about Jeffrey Dahmer and the usual: Stranger Things.
In fact, just days ago we shared an inside look at THE Byers' house from Stranger Things which is shockingly, cheaper than anything in the Treasure Valley
Inside Look at World Famous House
Are you a fan of Stranger Things? You can buy the Byers' house from the series--if you're THAT big of a fan--and believe it or not it's cheaper than just about anything here in Boise.
So what's the scoop with this Downtown Boise 'Stranger Things' invasion? 
Queen of Halloween (and just about every major holiday in Boise), Rocci Johnson will be throwing a massive 'Stranger Things' party in downtown Boise on Wednesday night, October 5th. Everyone is welcome and no, you don't need to get totally crazy on a "school night", if you will.
The party kicks off at 8:00 p.m. with Stranger Things themed trivia--sure to be a hit. Then, the bar will be decorated and ready for a full-blown Spooky Season kickoff. Yes, the countdown to Halloween is ON!
As their Facebook event online details:
Win Stranger Things trinkets & games, Demogorgon hunting tools & lights, T's, cool stuff, bar tabs & mORE! Prizes for Best Costumes, Every Round, 1st, 2nd, 3rd, and even last place!
Sound like a great time?
You can learn more, invite friends, and RSVP to the official Facebook event, HERE.
Eleven Meets Harry Potter: Favorite 'Stranger Things' Characters Sorted Into Hogwarts Houses
'Stranger Things' season 4 was the best yet for the show. I cannot wait for season 5. So, I decided to pass some time by wondering if our favorite characters from Stranger Things went to Hogwarts instead of Hawkins High, what House would they be sorted into? I will play the role of Sorting Hat and place all of them into their respective Houses. Let the festivities begin!
Every Spirit Halloween Stores Coming to the Boise Area in 2022
Look at the Best Costumes at the Idaho Halloween and Horror Convention
Check out the costumes for Day 2 of the Idaho Halloween and Horror Convention!