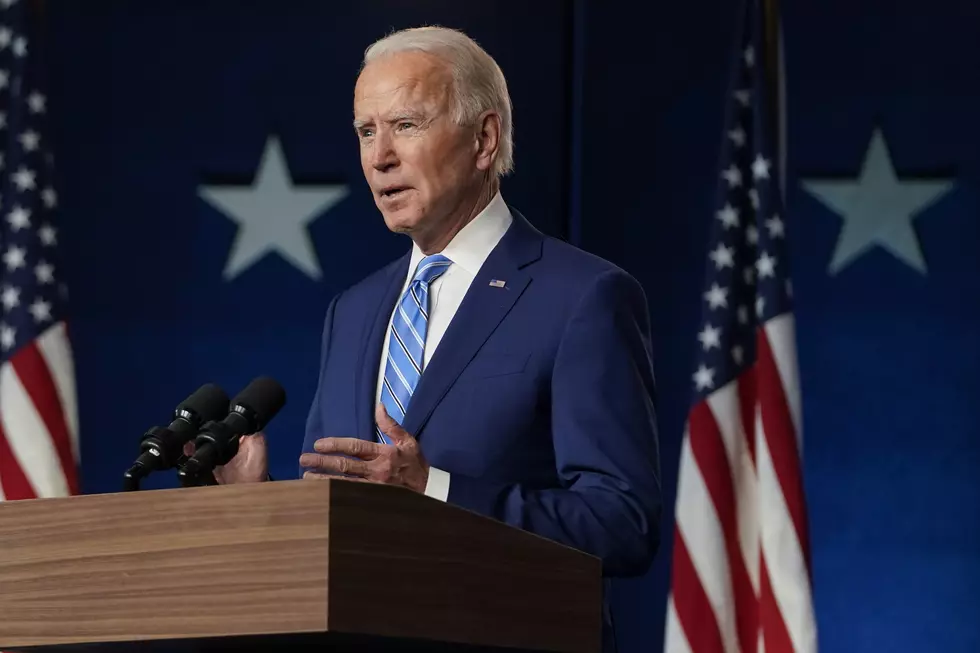 My Favorite Excerpts From President Biden's Inaugural Speech
Drew Angerer/Getty Images
This may come as no surprise to you but I love public speakers that have the ability to make a speech come to life. I know... It's shocking... a guy that speaks on the radio, happens to enjoy effective public speakers. I was so excited to watch the President Biden's speech this morning and he definitely delivered some gems. Below are some of my favorite excerpts from the Inaugural speech.
"My fellow Americans, this is America's day. This is democracy's day. A day of history and hope, of renewal and resolve. Through a Crucible for the ages, America has been tested anew and America has risen to the challenge."
"Today, we celebrate the triumph not of a candidate, but of a cause. The cause of democracy. The people, the will of the people has been heard and the will of the people has been heeded. We've learned again that democracy is precious. Democracy is fragile. And at this hour, my friends, democracy has prevailed."
"In another January, on New Year's Day in 1863, Abraham Lincoln signed the Emancipation Proclamation. When he put pen to paper, the president said, and quote, "If my name ever goes down into history, it will be for this act and my whole soul is in it."
Today on this January day, my whole soul is in this. Bringing America together. Uniting our people. Uniting our nation. And I ask every American to join me in this cause."
Read the full speech here . By the way since Twitter proved to be the former presidents preferred social platform, I've included President Biden's first tweet below.
LOOK: The Inauguration in Photos