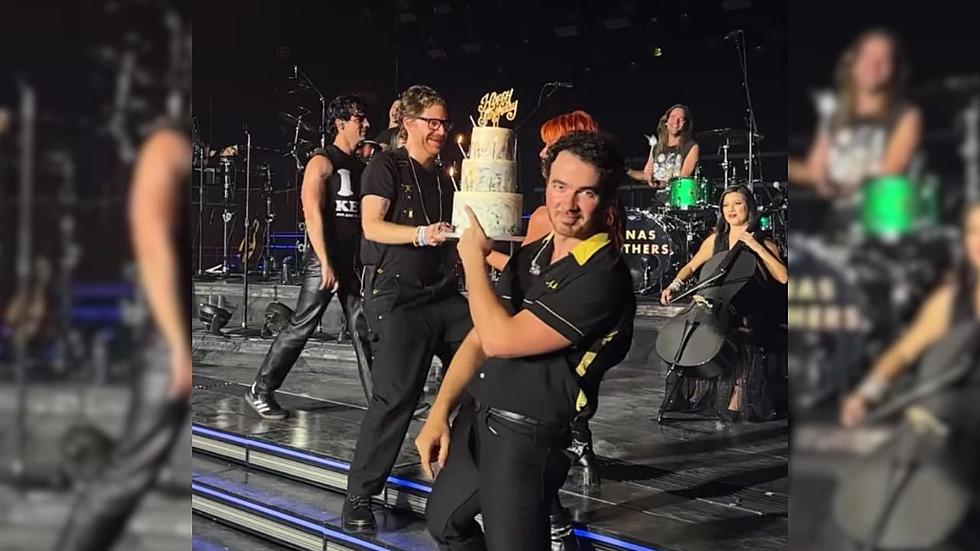 Nampa Baker Stuns Jonas Brothers with Specialty Birthday Cake
Credit: Kevin Jonas, Instagram
Over the weekend, screams, cheers, and pure excitement were flowing in Nampa as The Jonas Brothers returned to the Ford Idaho Center for their latest tour. The packed crowd was beyond ready for a show that touted 5 albums of their music all in one night. Certainly, they didn't disappoint.
Perhaps the most special aspect of the entire show? Kevin Jonas was celebrating his birthday on the night of their show and the crowd had a lot of love for his special day!
One Nampa business owner, however, had the experience of a lifetime. Jess, owner and operator of Wicked Cakes Company had the opportunity to make a custom cake just for Kevin Jonas!!
Here's a closer look at the Jonas Brothers' birthday cake spotlight! 
Behind The Scenes With a Nampa Baker That Went All Out for Kevin Jonas
Talk about an amazing local story--Jess, a baker in Nampa, prepared the most amazing cake for Kevin Jonas' birthday ahead of his Nampa concert! Take a look!
Gallery Credit: Credit: Mateo, 103.5 KISS FM
When they went on stage at the Ford Idaho Center, they said there's no place they'd rather be than Nampa for Kevin's birthday! 
A story like this is way too special not to share! The Jonas' management team could have chosen anyone to prepare Kevin's birthday cake, but they clearly loved the work that Jess does and shares on her social media accounts.
We reached out to Jess for the full story, which is just too amazing not to share!
According to Jess, about three days before the show, she declined a call from a number that she didn't know. It turned out to be Kevin Jonas' people, asking for a special birthday cake!
She said:
I've been a MAJOR JBs fan since I was in the 3rd grade. I cried and almost threw up out of excitement! That Sunday I dropped it off and was given tickets by them to sit up front  to enjoy the concert and watch them bring out the cake that I got to make for Kevin Jonas. I'm so freaking happy I got the chance to do something so crazy cool like this!
We LOVE that Jess had this opportunity and love even more that the Jo Bros would support a local business the way that they did, here in Nampa!
Learn more about Wicked Cakes Co, HERE. 
The Jonas Brothers Document Their Time in Boise, Nampa
Screams could be heard all across the Treasure Valley as The Jonas Brothers invaded the Ford Idaho Center
Gallery Credit: Credit: Mateo, 103.5 KISS FM
Macklemore Brings The Energy to Boise
Downtown was rocking on Thursday, October 12th--all because of Seattle's own!
Gallery Credit: Credit: Mateo, 103.5 KISS FM
TikTok User Gets Roasted For Returning to California From Idaho
Why are people so mean in the comments? We're better than this, Idaho...
Gallery Credit: Credit: Mateo, 103.5 KISS FM