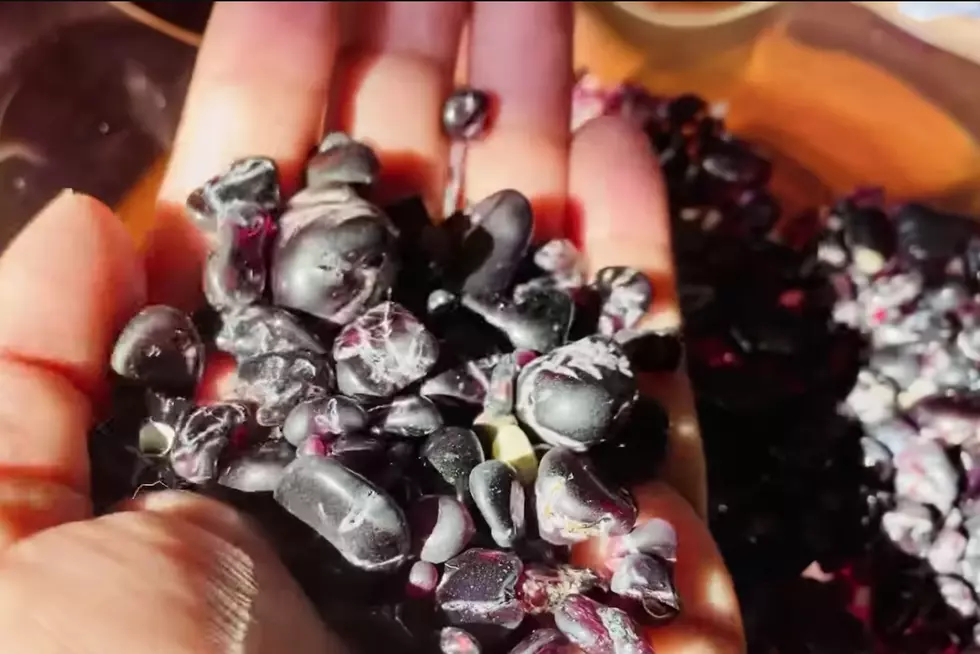 Rare Gem Can Only Be Found in 2 Places on Earth: Idaho and India
Credit: YouTube / Livefreeandgo
Idaho is a very special place-- it doesn't matter where you live. There is a clear reason that folks from all over the country are moving to Idaho and whether we like it or not, we have to be honest with ourselves and admit: we get it.
Here in the Treasure Valley, Idaho's most densely populated area, we really have the best of all worlds. We get four distinct seasons, access to a booming city, low crime, and we're just a stone's throw from some of the best outdoor activity land in the nation.
Speaking of stones: we have some of those too.
Idaho has a long history of mining and while that's all fine and dandy--there's nothing particularly unique about that, unless you're talking about ONE stone in particular.
Did you know that Idaho is home to a gem that can only be found in two places on the entire planet? Idaho and India (yes, the country).
Let's take a look...
Idaho's State Gem is Very Rare
Have you ever gone hunting for rocks? Here's a look at the process of hunting down a Star Garnet in Idaho!
Have you ever seen a Star Garnet? 
Idaho is nicknamed "The Gem State" and those of us who grew up going to Idaho schools recall memorizing the Star Garnet as the State Gem to pass Idaho History tests.  We can't recall ever being told just how rare these were, though!
The Star Garnet has a beautiful deep purple color once it is polished and when cut the right way, it has a 3D appearance when hit by light because of the trace minerals in the stone.
If you're looking to find these, you'll need a permit and it takes some time: digging, sifting, polishing, shining-- all to find a beautiful Star Garnet.
No tickets for hunting these garnets are sold on-site, so you will need to plan your visit to the Emerald Creek Garnet Area, ahead. It's a 6.5 hour drive from downtown Boise and would make a great family trip.
Or, you could fly to India...
For more, to get your tickets, and plan that trip, CLICK HERE.
Idaho Named One Of Best Hiking States In The Country
After previously being unmentioned as one of the top hiking states in America, Idaho has climbed (pun intended) the list and now cracks the Top 15!
It's not alone, either. Many of the surrounding states have made the list, as well. So, if you're living in Boise or the Treasure Valley you never have to travel far to find some of the best hiking in the country, even if you want to escape the state.
Here are the Top 12 States For Hiking In The Country. Get your best trail boots on, and let's check out the list.
Hikes to Explore Outside in and Around Boise
Need to connect with nature a bit? Or at least escape the day to day grind? Check out these Boise area hikes, some are quick if you only have an hour or two and some are half day journeys.
10 Easy Spring Hikes in the Boise Area with Breathtaking Views
Hiking Safety Tips
Before you head off on your hike, let's go over a few tips to help keep you safe. It's best to be overprepared than underprepared, especially when it comes to your safety.