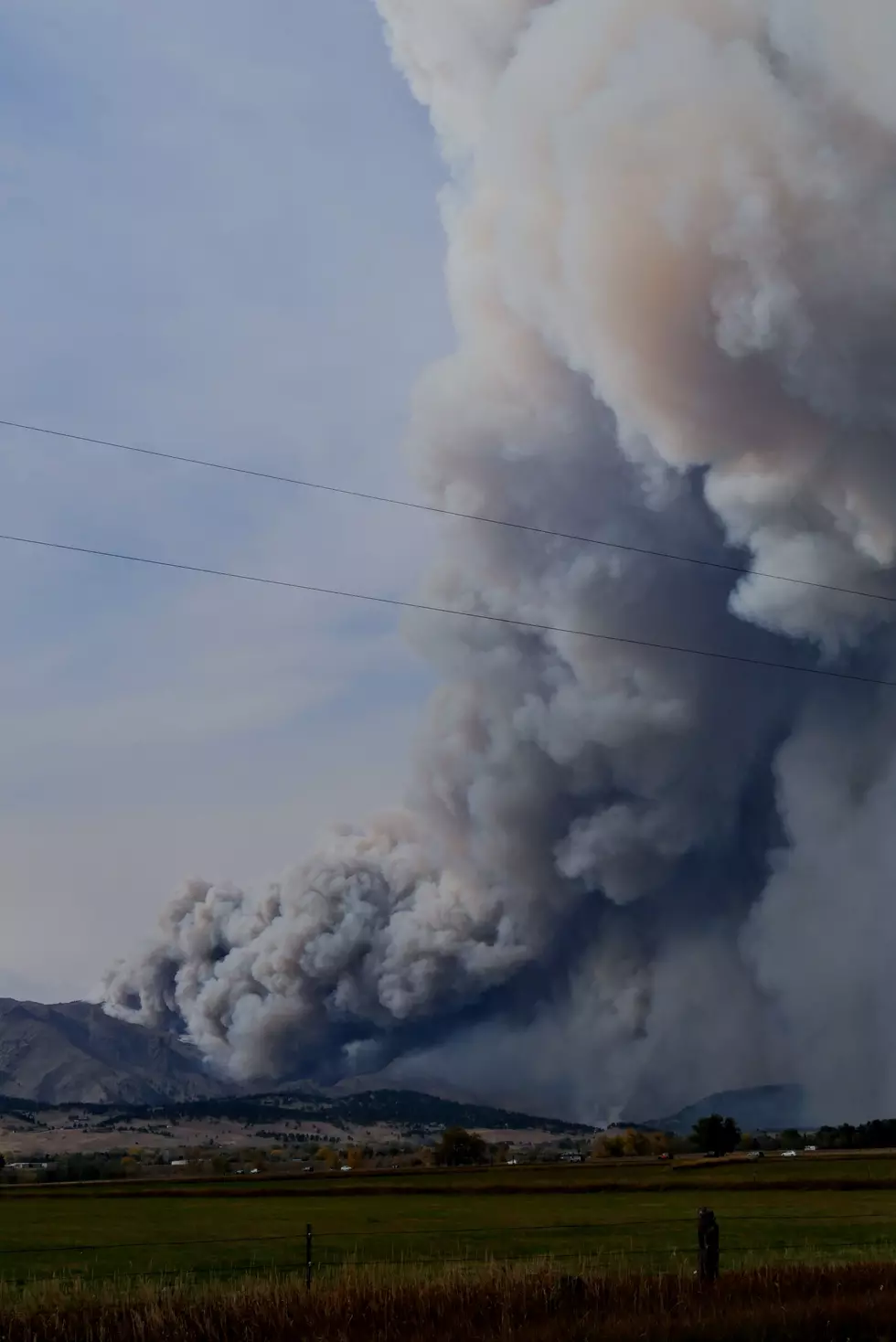 The Skies Are Still Blue in Boise… But For How Much Longer?
Photo by Malachi Brooks on Unsplash
As temperatures absolutely soar in the Treasure Valley, it unfortunately brings with it a lot of concern.
Although we had a lot of late rain this spring, which helped alleviate the drought issue that Idaho has been experiencing, it also helped a lot of plants and grass grow longer…
And as these plants dry out with the hot weather, these could simply be fuel for wildfires across the state.
We just saw earlier this week a giant wildfire that started near Lewiston, and it burned over 1,200 acres before it was tamed.
And now, we are seeing more and more wildfires ignite over Idaho.
A fire near Gooding was actively burning a few days ago:
And another one near Bliss burned more than 12,000 acres:  
The biggest months for wildfires are generally June through August, so although it's been a later start than normal, locals are worried that this is simply the beginning.
And we should probably soak up our blue skies as much as possible, before they are traded in for the smog that Idahoans generally expect in the summer time.
10 Tips To Prevent Wildfires
Smokey The Bear said it best, "only you can prevent wildfires." Well, it's a lot easier said than done, Smokey. Great name for a bear trying to warn us about fire hazards, by the way.
In order to prevent wildfires, you have to first know how they can be prevented. Here are 10 tips provided by the Department Of Interior that will help you in your every day life, so you can enjoy being outside, camping, and having bonfires without it turning into a problem.
Here are their 10 tips, along with some simplified explanations from me.
Huge Wildfire Near This Idaho Town Burned More Than 1,200 Acres
Locals woke up in the middle of the night to a truly terrifying sight.
[PHOTOS]: First Responders Battle Fire at Idaho Youth Ranch Warehouse
A fire broke out at the Idaho Youth Ranch Warehouse on Monday afternoon.