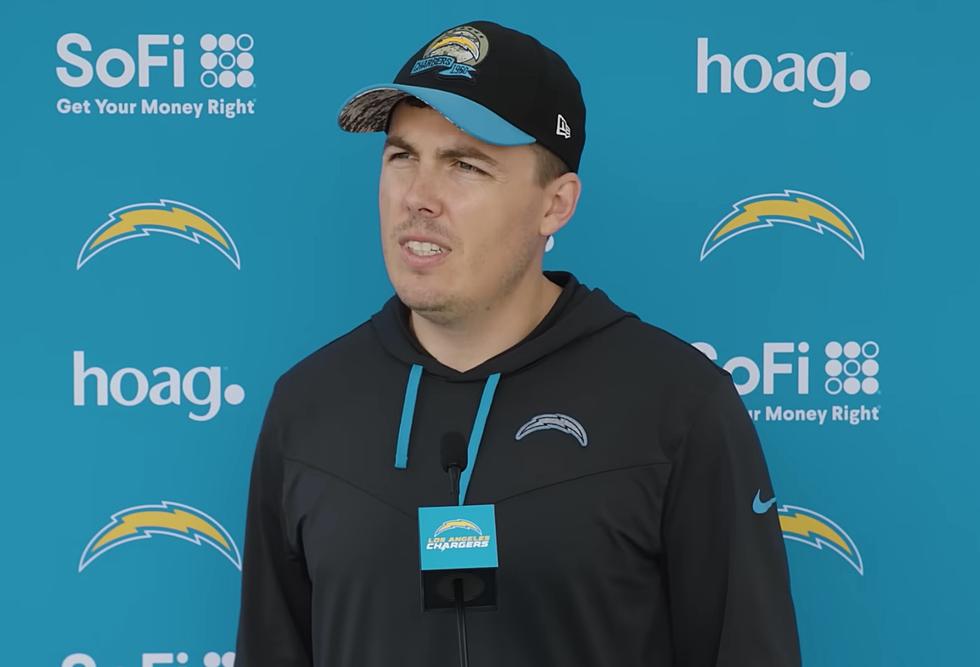 Snubbed Twice, Boise's Kellen Moore Is Up For Hall of Fame Again
Credit: Youtube / Los Angeles Chargers
Only one Boise State football player comes to mind as a clear and easy favorite if we were to name the GOAT of the program. Standing for 'Greatest of All Time', there have been many great Broncos but none as prolific as Kellen Moore.
With only 3 losses in four seasons as the starting quarterback for Boise State football, Kellen Moore to this day is the winningest quarterback in NCAA Division I college football history.
If you have forgotten about just how storied the career of Kellen Moore has been, here's a look back:
Check Out Kellen Moore's Path From Boise State To Los Angeles
Take a look at his path to the Los Angeles Chargers.
Which colors have you enjoyed seeing Kellen wear the most? Blue and Orange will always be our favorite! 
What if we told you that the winningest college football quarterback in history--who played all four seasons as a starter--was NOT in the College Football Hall of Fame?
We would be just as shocked and unfortunately, it's reality.
Kellen Moore has been nominated twice now--which is not an easy feat. In order to be nominated, a player must:
Have ben named first-team All-American by a major selector
Played their final year of football in the last 10 seasons prior
Played within the last 50 years
Cannot be currently playing professional football
The of course, the vetting process from other hall of fame inductees to board members is very intense. Of the 5.62 million individuals to ever play college football--only 1,074 are in the Hall of Fame.
We know that it is time for Kellen Moore to get his shine and really hope that 2024 is the year. He has been eligible for 3 years and has been nominated all three-- his stats as a player speak for themselves and he continues to be one of the best names in NFL coaching.
Learn more about this years nomination, HERE
Do you remember when Coach Pete announced to Boise State fans that the next quarterback was going to be a true Freshman!?
Kellen Moore: Dominance Over The Years
Kellen Moore's 50 career victories as the starting quarterback at Boise State University remain the most by any QB in NCAA football history. Moore, who was touted as one of the most brilliant minds in college football has now taken those brains to the NFL where Dallas fans can't get enough of him.
This NFL Superstar With Idaho Ties May Be Jealous of Kellen Moore
Kellen Moore has a lot of hype around him-- but what's going on with his coaching future? It seems that his name pops up in every head coaching vacancy but he has yet to be hired away from Dallas-- where that fan base can't seem to decide if they want to love him or hate him.
While Kellen gets all of the love--what about this multi-time Pro Bowler with Idaho ties-- just like Moore?