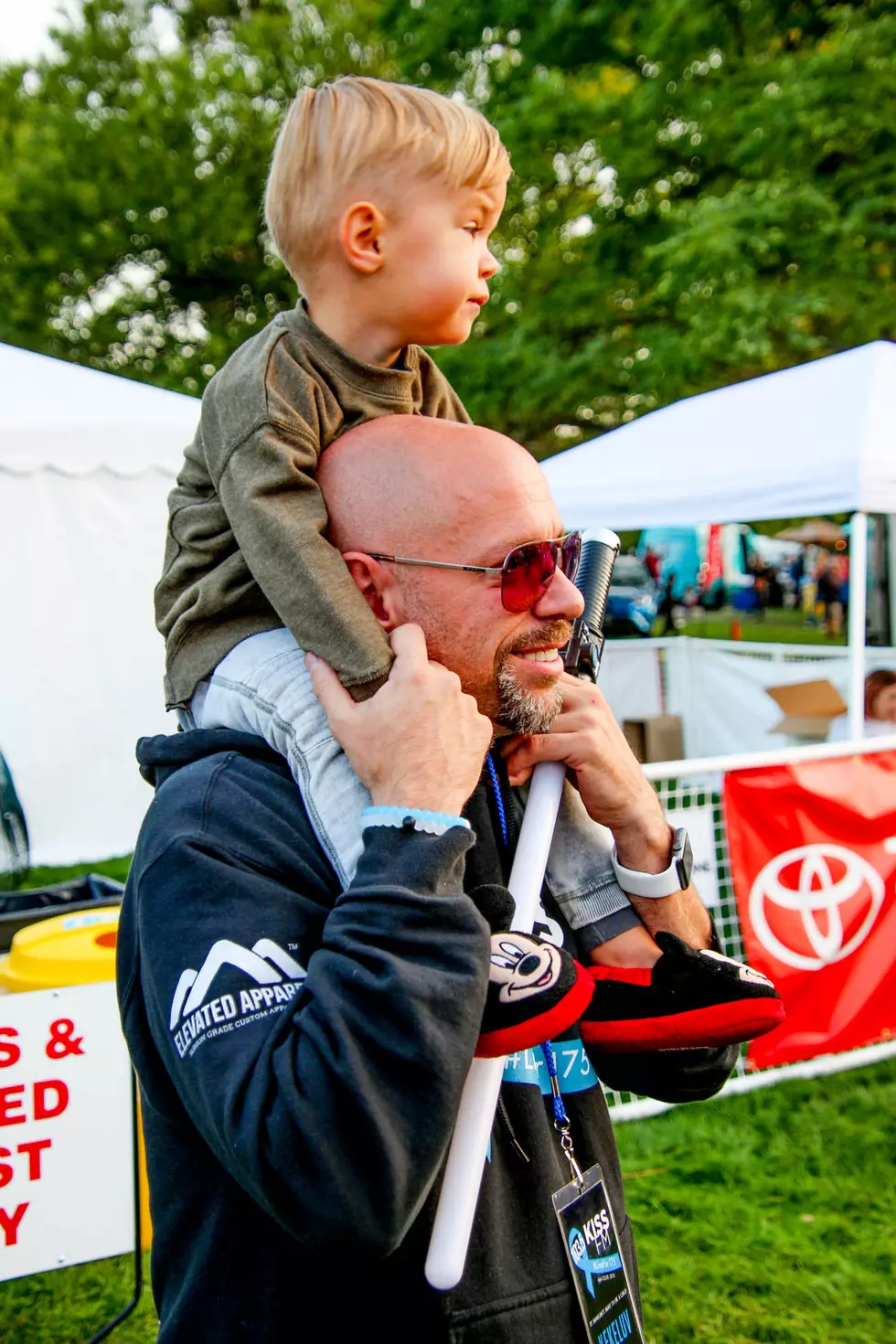 Spirit of Boise Doesn't Disappoint During Night Glow Extravaganza
Photo by: Chris Wethered
Today was so hectic! I worked a long day with my co-host trying to perfect our show, go through some of our greatest features like the cheating favorite, Katfish. I woke around 3:30 a.m. to smash a snooze till 4 a.m. and roll out at 4:14 a.m. That was late.
The show was great and we started working on a laundry list of things like we always do. We have two problems. (1) Kat is tired and needs a few hours to do...whatever it is that Kat does 😂I need to head to Nampa for a Team Mazda event. It's no big deal. We have a lot of things to accomplish today, but hings just didn't go as planned.
The Kiss Yukon broke down on the way several times making the street squad pull over and let her cool down. Long story short this was a no go as the Kiss Yukon is now locked up at Team Mazda and we took a courtesy car back to Boise.
Sidenote: Team Mazda Subaru is no joke. They took care of us, kept the Yukon over the weekend and gave us a car to function over the weekend. You need something, goto Rob and tell them Kekeluv sent you. I'm serious. I love that TEAM.
I finally made it back to Boise around 7:30 p.m. and started walking the long junt from the Boise State campus. I was so pleasantly surprised by the attendance which was ginormous and the emotional connection.
I parked at BSU and hustled to Ann Morrison as I noticed more than the balloons this year. I recognized the families. I've watched this grow from the infancy of no lines to 20,000 Idahoans celebrating a family tradition, The Spirit of Boise Balloon Classic. I truly understood as I was walking and just witnessing families talking. I really enjoyed seeing other people lives flourish in the fun even if for just one evening. It was nice not thinking about politics, work deadlines or everyday distractions. Friday's Night Glow was actually just about us. We deserve it right and where else can you get all that for free?
If you haven't been able to visit this epic event don't worry. You have Saturday and Sunday left to join in on the fun. You can bring the family out with blankets, string cheese, go-gurts, and a nice camera phone. The balloons will launch Saturday morning right before the BSU game and same for Sunday (weather permitting).
Sidenote: The 501st Legion will be onsite Saturday morning for tons of photos. The Dark Side is definitely ready to use the force on Saturday. Sunday will be the great launch of every balloon known to Idaho and that means over 50 balloons at once (did I mention it's free to come out?)