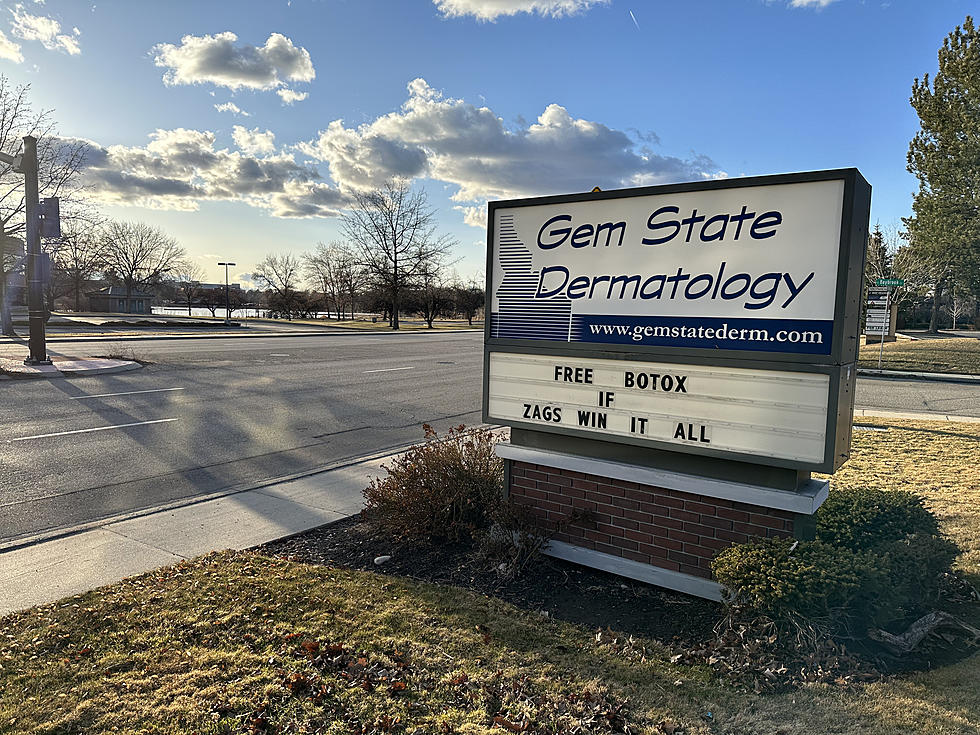 This Boise Business is Betting Big on Gonzaga Basketball
Credit: Mateo, 103.5 KISS FM
It's the most wonderful time of the year--March Madness! Or, as many beloved Gonzaga fans like to call it, 'Gonzaga Season'.  Even if you don't like Gonzaga Basketball, it seems that most fans of March Madness can't stop talking about them.
Shall we sing the song?
Gonzaga sucks. Gonzaga doesn't play anyone. Gonzaga isn't in a real conference. Gonzaga is overrated. Isn't Drew Timme 40 years old now?  We could go on...
Despite the hate, Gonzaga, led by college basketball's winningest active coach, Mark Few, has the stats to back up their success and it is time that basketball lovers just realize that anyone can win on any given day in this tournament.
Regardless of the competitive nature of March--for the eighth year in a row, Gonzaga has made the Sweet Sixteen after an intense battle with TCU just last night. Not many programs can say that.
Even Las Vegas had all eyes on Gonzaga last night--had it not been for a ridiculous buzzer-beater by TCU, lots of money would have been won from Gonzaga covering the spread. 
Just a 6-hour drive from Boise and only minutes from the Idaho border up north, Gonzaga is a regional favorite and Boise is home to many alumni.
While driving up Parkcenter Boulevard, many have noticed, like we have, that there's an enthusiastic 'Zag Business'.  In fact, they're so enthusiastic, they're offering up FREE Botox...IF the Zags win it all this year. Gonzaga has never won a national title--but they've been in the national title game twice in recent years and they're still alive which means the offer is STILL on the table from Gem State Dermatology.
We looked into the clinic and it does appear that Dr. Mings is a graduate of Gonzaga University. It all makes sense!
Gonzaga's next game is on Thursday evening at 7:40 p.m. against UCLA--a heated rival.
Go, Gonzaga, G-O-N-Z-A-G-A!
Learn more about Gem State Dermatology, HERE.
Not long ago, Boise State fans were a little jealous that a school just a fraction of its size was getting more looks from major conferences than they were...
The Small School Taking Attention Away from Boise State
A small private university just hours from Boise is taking away attention from Boise State in the Big 12 Conference expansion.
Idaho Mascots: That School Is a What!?
Mascots are a special addition to any school or sports team and they often encompass what makes that group special. It is a sense of pride that keeps the spirit of a mascot alive. Here in Idaho we have some unique ones...and a very controversial one, too.
Internet Goes Nuts for Idaho High School Football Play
It's a storied rivalry that Meridian residents know all too well-- Meridian versus Rocky Mountain. Take a look at this insane catch that is getting a lot of attention online, and the FULL video below as well!