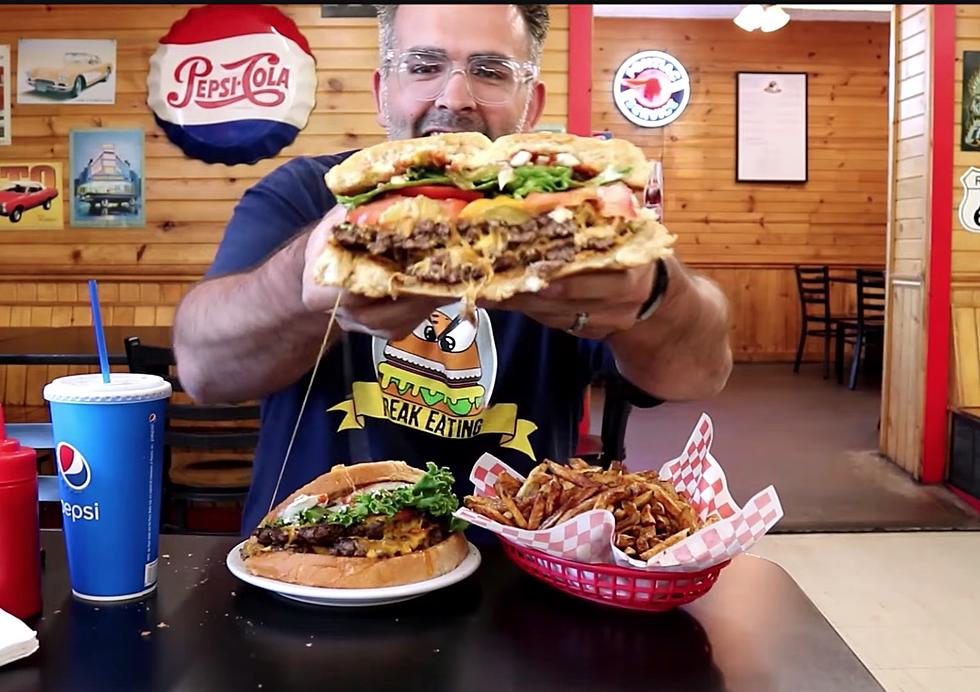 Boise Food Challenge Named One of America's Most Outrageous
Credit: YouTube / Freak Eating
It is becoming more and more common to hear about Idaho in the national media--whether it's a viral video, politics, or an insane vacation idea or stay--the secret is OUT, Idaho. We've been saying this for years as our state and especially the Treasure Valley continues to grow. Now, we're feeling it.
It's an interesting feeling--you want to be proud of Idaho and our stories that come out of here (most of them, anyway) but so many eyes on the place that we call home could cause for even more crowding! Oh, the bittersweet pains of growth.
Growth aside, Boise has always been home to some amazing restaurants and now, one long-time local favorite is getting some serious love.
Recently, a national foodie publication shared the TOP food challenges in every single one of the 50 States of America.
Let's see who was named Idaho's best: 
Boise Food Challenge Highlighted Nationally
If you have a big appetite or a competitive nature, you might want to check out this local Boise food challenge that a national publication recently named the best in Idaho!
That's a whole lot of meat! 
The Big Jud's food challenge burger is 2-pounds and is topped with TEN pieces of bacon, mushrooms, blue cheese, swiss cheese, tomato, lettuce and spread. We're full just thinking about this. The brave souls that try this also need to down some fries and a drink--all in 30 minutes for a free t-shirt!
It was pretty interesting viewing what other states serve as their best food challenge--for example, in nearby Oregon, it's a burger as well along with some seriously loaded fries.
There's a full list of all 50 states, HERE.
Let's take a look at some of Idaho's best food challenges! 
Top Three Food Challenges in the Treasure Valley
Do you have what it takes to attempt one of these rigorous food challenges in the Treasure Valley? Many have tried, few have succeeded.
Every Idaho Restaurant Featured on Food Network
Restaurant in Nampa Begins Filming for Popular Food Network TV Show