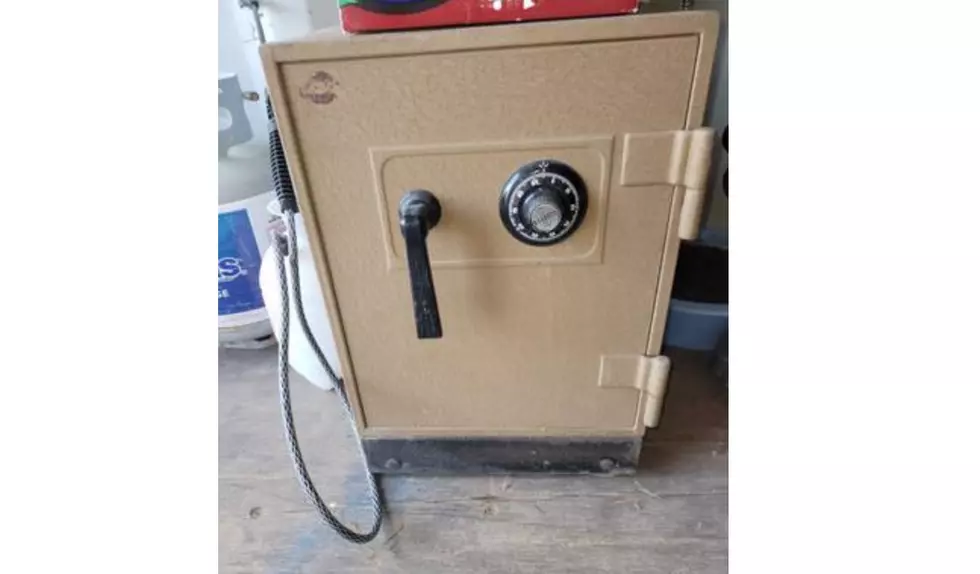 This Mysterious Boise Craigslist Find Could Land You Millions
Credit: Boise Craigslist
If you've watched enough action movies about robberies, bank heists, or high-society criminals-- odds are you've seen someone crack a safe without knowing the combination. They always make it look so easy in the movies but in real life, it can't be that simple.
Can you crack this Boise safe? There might be millions in store for an Idahoan who has the skills.
Heavy Duty Old solid Safe for sale. Been in storage for a long minute. Combination unknown. 75.00
We kind of love the mystery behind this safe which is currently for sale on Craigslist, locally. It's an old safe for sale--the price is $75.00 and if you can crack it, well, it can be a lot more useful to you than when you bought it. You can see the owner's post on the safe, above.
What could be in there? We like to think millions...but it could be:
Millions of dollars
Millions of useless documents
Millions of specks of dust
Should we go on?
It's all up to your imagination with this online Craigslist find and if we had any sort of skills to crack the code, we would consider trying it ourselves. Worst case scenario, you are out $75 for an empty safe...but, these days, that's about a half-tank of gas. Money isn't growing on trees!
Want to see the post for yourself and purchase? You can see it, HERE.
This isn't all that can be found on our local Craigslist platform-- in fact, one thing, LOVE, is totally priceless:
14 of Boise's Best Missed Connections On Craigslist
Adorable Idaho Pets on Craigslist That Need A New Home
We found several postings on Craigslist of adorable pets that need a new home.
Surprisingly Beautiful Used Wedding Dresses on Boise Craigslist