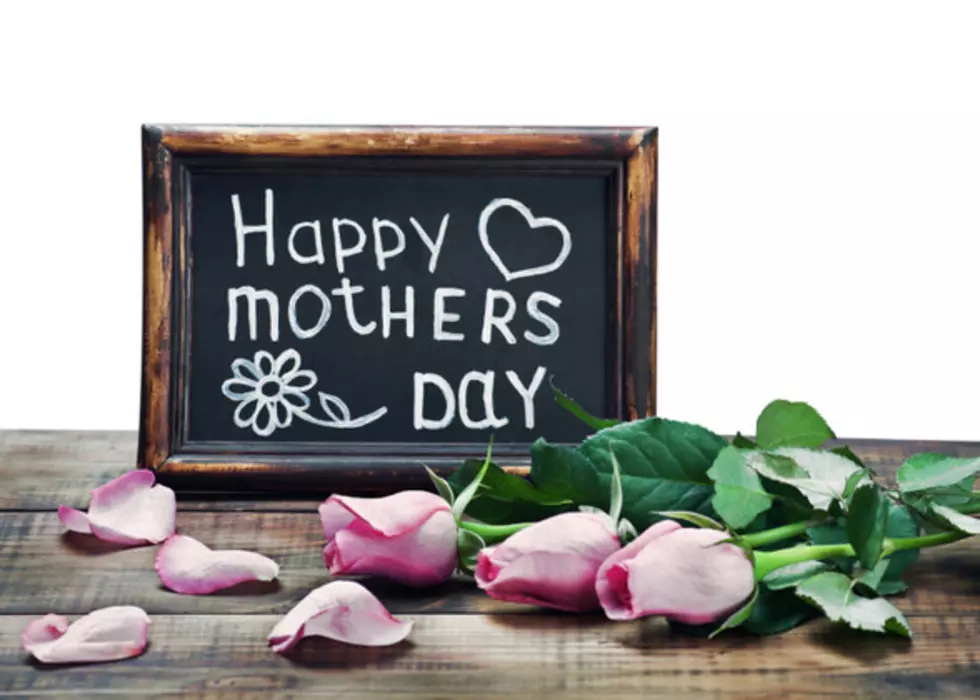 Treat Mom to Mother's Day Brunch or Dinner; Your Guide to Mother's Day in the Treasure Valley
DoroO/ThinkStock
If you're great at making French Toast, pancakes, omelets, etc, go ahead and make Mom breakfast in bed.  If you suck at it and are likely to burn your culinary creation, take mom to one of these incredible Mother's Day brunches or dinners instead!
This is your way to become the "favorite child" and not the one that messed up Mother's Day! 
Chandlers Steakhouse | 981 W Grove Street, Boise
Chandlers continues their amazing tradition of moms helping moms with their special prix fixe menu on Mother's Day.  They're opening early for a special three course meal benefitting the Women's and Children's Alliance! Start the meal with your choice of Lobster Bisque Soup, Soup du Jour, Mixed Green Salad or Wedge Salad, pick one of six amazing entrees and your choice of dessert (formage blanc cheesecake or the BOMB.)  Doors open at 1p.m. and live music starts at 2 p.m.
Eagle Hills Golf Course | 605 N Edgewood Ln, Eagle
We're drooling just looking at the seafood bar and carving station menus! They're also serving up breakfast favorites, salads, breads, confections and sweets! The best part? Your first glass of champagne or a mimosa is included with your reservation fee! Click HERE for the complete menu and pricing!
Juniper | 211 N 8th St, Boise
Juniper is celebrating Mother's Day both Saturday and Sunday from 9:30 a.m - 3 p.m.  In addition to brunch, they're doing a special Tim & Faith ticket giveaway for moms! Get more details on how to enter thru their Facebook page.
Angell's Bar and Grill Renato | 999 Main Street, Boise
Reservations are required, but you can bring mom to Angell's early or late! They serve up an incredible brunch buffet from 9:30 a.m. - 3 p.m. with everything from pasta to paella, seafood and eggs on the menu.  Finish it off with Angell's famous 4 tier chocolate fountain! Or if mom wants to spend her big day sleeping in, bring her for dinner! Seatings are available from 5 - 8 p.m.
The Riverside Hotel | 2900 W Chinden, Garden City
Bottomless mimosas included with your brunch buffet!
Saint Lawrence Gridiron | 705 W Bannock St, Boise
They're serving up brunch from 9:30 a.m - 2 p.m. with some additional Mother's Day items on the menu.  Moms get a free flower and chocolate!
Twigs Bistro and Martini Bar | 3690 E. Monarch Sky Ln, Meridian
Chocolate fountain?! Included mimosas? We're in! For $28.99 you can feast on slow-roasted prime rib, ham, salmon and more!