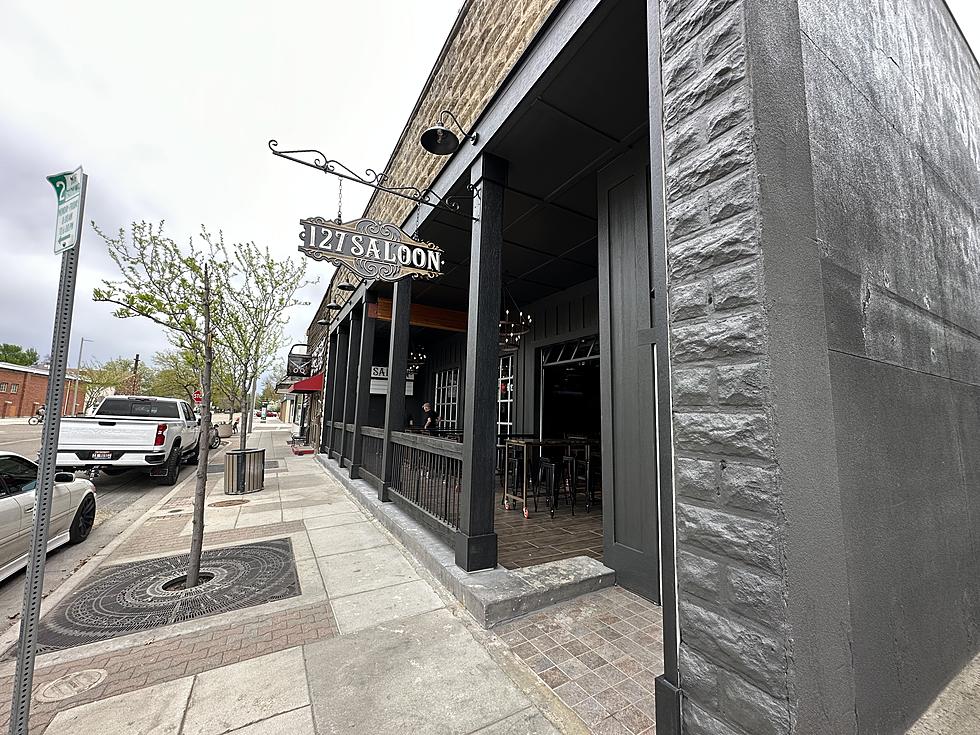 Trendy New Boise-Area Bar Brings Country to Downtown Meridian
Credit: Mateo, 103.5 KISS FM
When it comes to nightlife in the Treasure Valley--what comes to mind? As our area city continues to grow, many new businesses open up--from sandwich shops to living communities like massive apartment buildings.
But what about in the world of nightlife?
There is no denying that Boise simply hasn't had a huge amount of growth in this department and many of the same bars have been THE destinations--for years. There's certainly nothing wrong with that--a party is a party.  News that folks in our area just aren't used to hearing about, however, would definitely be new options for nightlife.
It's fair to say that downtown Meridian will never be the same--and is about to get a whole lot more fun--as a new country bar has opened its doors--meet 127 Saloon!
Exclusive Look: Inside of Meridian's Newest Country Bar
Meridian has been asking for new places to enjoy some nightlife and 127 Saloon is about to deliver!
The inside of this bar is absolutely stunning! 
We spent some time inside of the brand new bar last week and it's clear from the photos that every little detail was designed with intention.
Owned and operated by Ryan Steinbroner--his GM, Ryan Andrews, was one of the local masterminds behind the project.  Clearly, it meant a lot to bring something like this to downtown Meridian and last week we had the chance to talk to him.
When asked about the new bar, he shared "before the 127 Saloon in Meridian, there were no country bars in sight. We wanted to deliver a unique experience to the heart of downtown Meridian. We have so much planned. Live music and events, an elevated culinary experience, and approachable craft cocktails are in the center of a vibrant, country-inspired atmosphere" said Andrews.
There's nothing more country than Idaho and I think we did a good job representing it. Whether the food or the cocktails. And we're doing what no one else is doing. Be on the lookout for our first DJ ANNOUNCEMENT... Coming soon. Straight out of Nashville. We're bringing the honky-tonk to you!
The bar will also function as a restaurant, which will offer burgers, chicken & waffles, smoked queso dip, and more!
Odds are you've already seen videos online from their first weekend--intended to be a 'soft-opening', if there's one thing Idaho can't keep a secret, it's a new country bar.
Find 127 Saloon in Meridian, right downtown at 127 E Idaho Avenue and follow them on Instagram, HERE.
The Most Instagram Worthy Bars and Restaurants in Boise
Going Out to Idaho Bars is Easy... Just Follow These Simple Rules
Easy tips for newbies going out to the bars - it's really not too complicated.