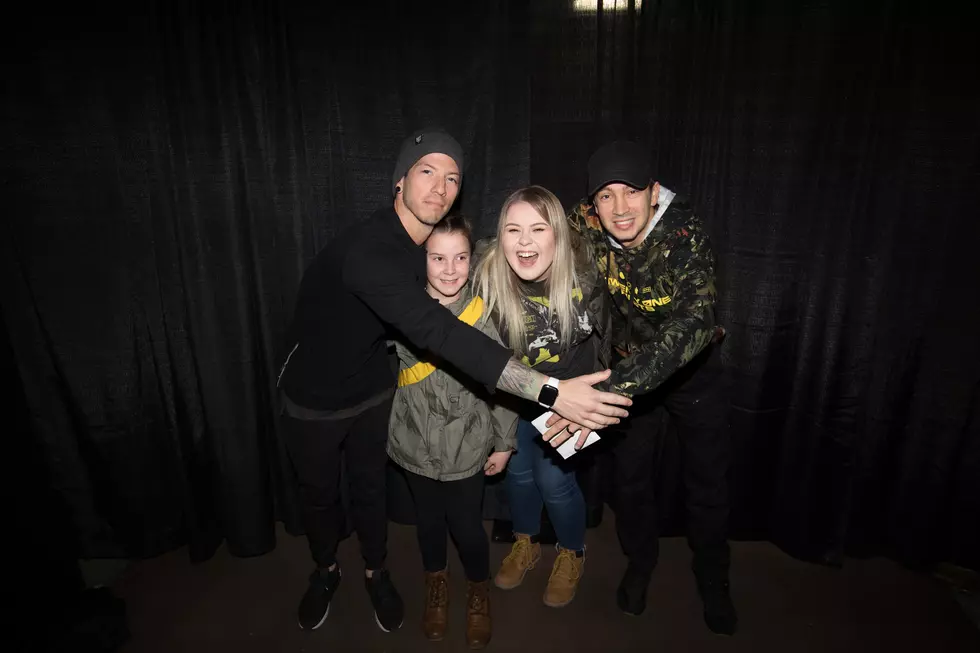 Twenty One Pilots: Backstage [Photos]
Credit: Twenty One Pilots / Elektra Music Group
Twenty One Pilots M&G
After months of hype and excitement, the night finally arrived: Twenty One Pilots were back at Taco Bell Arena.
All week, Keke + Kat here at 103.5 KISS FM were getting YOU no only into the show, but into the full experience: backstage to meet the guys from the band. Not only did this group of VIP's have some awesome seats and a chance to hang with the band--they got a photo op that will surely be kept for a long, long time.
Know someone in the photos or maybe you found yourself? Save, post, and tag us!