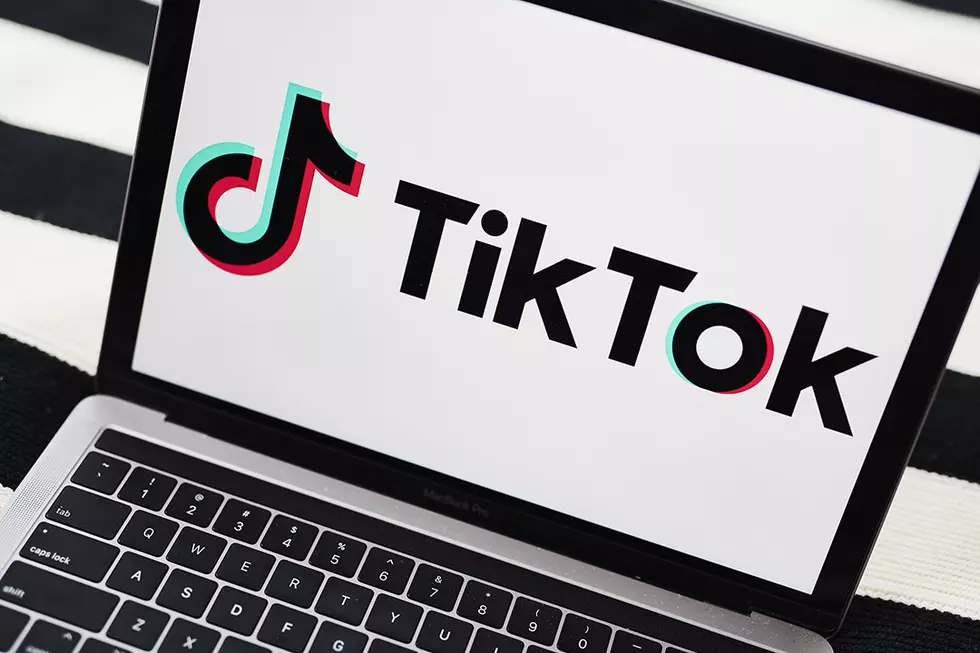 What Is the Most Popular Tik Tok Dance Song In Idaho
Gabby Jones / Bloomberg, Getty Images
TikTok has brought us a ton of laughs as well as many pleasant surprises. For example @Doggface208 Idaho's most famous TikTok star, he's super entertaining and what a pleasant surprise. A few unpleasant surprises as well... like the time Mateo and I discovered that our accountant lady at the radio station has a TikTok.... Akward! trust me not someone who should be dancing to anything but it definitely made for great laughs. With over 800 million users worldwide and over 100 million in the U.S. clearly we're spending a lot of time on TikTok. The question is what is the most popular song on TikTok? and what is the most popular song in Idaho?
According to takespruce.com "Overall, the most popular was a tie between "Savage" by Megan Thee Stallion and "Lottery (Renegade)"  by K Camp."  How did they arrive at the results:
"To help us decide whether Savage, Renegade, or any other dance song ranks supreme, we turned to the TikTok-obsessed Americans googling dance challenges as we speak. We used Google Trends search volume data to analyze 35 different dances that have gone viral over the past 12 months to determine the most popular TikTok dance song in every state. Check out the full results below!"
Alabama: "Blinding Lights" by The Weeknd
Alaska: "WAP" by Cardi B & Megan Thee Stallion
Arizona: "Boss Bitch" by Doja Cat
Arkansas: "Savage Love" by Jawsh 685 & Jason Derulo
California: "Boss Bitch" by Doja Cat
Colorado: "Cannibal" by Kesha
Connecticut: "Bored in the House" by Tyga & Curtis Roach
Delaware: "Savage" by Megan Thee Stallion
DC: "Nonstop" by Drake
Florida: "Whole Lotta Choppas" by Sada Baby
Georgia: "Conkarah" by Banana & Shaggy
Hawaii: "Lottery (Renegade)" by K Camp
Idaho: "Savage" by Megan Thee Stallion
Illinois: "Thick" by DJ Chose
Indiana: "Rockstar" by DaBaby, Roddy Rich
Iowa: "Lottery (Renegade)" by K Camp
Kansas: "Lottery (Renegade)" by K Camp
Kentucky: "Wipe it Down" by BMW Kenny
Louisiana: "Get Up" by Ciara
Maine: "Lottery (Renegade)" by K Camp
Maryland: "Vibe" by Cookie Kawaii
Massachusetts: "Say So" by Doja Cat
Michigan: "Lottery (Renegade)" by K Camp
Minnesota: "Savage" by Megan Thee Stallion
Mississippi: "Roxanne" by Arizona Zervas
Missouri: "Savage" by Megan Thee Stallion
Montana: "Get Up" by Ciara
Nebraska: "Hood Baby" by KBFR
Nevada: "Wipe it Down" by BMW Kenny
New Hampshire: "Whole Lotta Choppas" by Sada Baby
New Jersey: "Lottery (Renegade)" by K Camp
New Mexico: "Savage" by Megan Thee Stallion
New York: "Roses" by SAINT JHN, Imanbek
North Carolina: "Toosie Slide" by Drake
North Dakota: "WAP" by Cardi B & Megan Thee Stallion
Ohio: "Rockstar" by DaBaby, Roddy Rich
Oklahoma: "Nonstop" by Drake
Oregon: "Blinding Lights" by The Weeknd
Pennsylvania: "Thick" by DJ Chose
Rhode Island: "Savage" by Megan Thee Stallion
South Carolina: "Toosie Slide" by Drake
South Dakota: "Get Up" by Ciara
Tennessee: "Rockstar" by DaBaby, Roddy Rich
Texas: "Shake It" by Metro Station
Utah: "Boss Bitch" by Doja Cat
Vermont: "WAP" by Cardi B & Megan Thee Stallion
Virginia: "Mood" by 24kGoldn
Washington: "Blinding Lights" by The Weeknd
West Virginia: "WAP" by Cardi B & Megan Thee Stallion
Wisconsin: "Boss Bitch" by Doja Cat
Wyoming: "WAP" by Cardi B & Megan Thee Stallion
20 Words and Phrases That Are So 2020