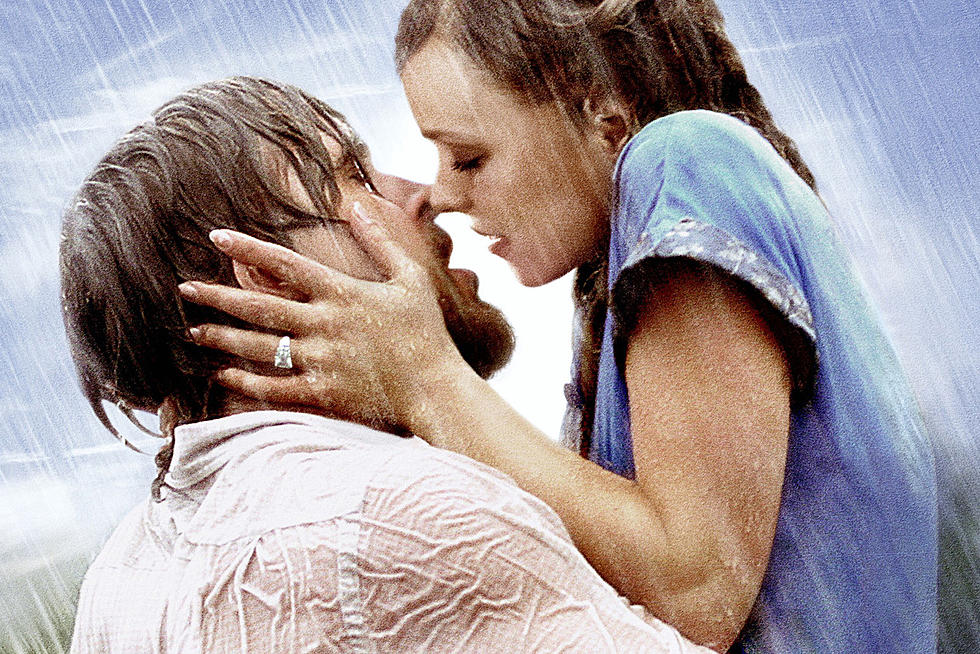 Who's Seen "The Notebook"? Probz Dozens Of Times Right? Well There Is Another Ending!! WHAT?
New Line
Full disclosure, I'm not the biggest fan of the movie, but I totally get why people LOVE this movie, especially women. You know every single time you watch it, you end up a crying mess, reaching for the tissues(if you don't, you might not be human).
But did you know there is an alternate ending, that until recently has never been shown?  Well at least in the US.  Apparently if you are Netflix and Chilling in the U.K. and Ireland, Netflix decided to change the ending and of course the internet almost broke.
In case you haven't seen the movie, it's the story of Noah and Allie as they fall in love in the 1940s.
Narrated in his present day Duke recounts the story  to a fellow nursing home patient, before we discover that he is the older Noah, and she is Allie, who cannot remember Noah because she has dementia.
 The original ending has Noah and Allie holding each other in bed as Allie finally remembers Noah, before they die in each other's arms.
So what did Netflix do?  Well according to the story from
The Idaho Statesman
, which picked up the story from the Metro, a U.K. newspaper, Instead of seeing a nurse rushing in to see an elderly Allie and Noah curled up in bed together, having died in one another's arms, we've been denied such viewing heartache," Metro reports.
So of course Twitter and the internets melted down... maybe you'll agree with them.  Here is just a sample...
PlainJane_F
@DaOrigPlainJane
Emails @netflix to cancel my mofo'n subscription!You are NOT about to just ruin my favorite movie like that ☝🏾! After years of being a loyal Netflix customer I have been left no option but to fully commit to @PrimeVideo#netflixruinedthenotebook#TheNotebook#Netflix @NetflixFilm
Huggydaddy
@huggydaddy
I'm not big into romantic movies but I have seen #thenotebook and @netflix what you did wasnt ok that ending was beautiful it's all I can ever hope for in my marriage so when I finally eat dirt I can go with the one I love dont you dare take that away! Put it back!
@Mamamia
Um. Netflix has changed the ending of The Notebook and WE ARE NOT OK. #TheNotebook #Netflix https://bit.ly/2Tnp73K
@Metro_Ents
Who knew Nicholas Sparks fans could get so angry? https://trib.al/1UP9wIM
Netflix has changed The Notebook's ending and people are really, really angry
Firstly, The Notebook has an alternate ending?
@TomCampbell
Netflix changed the ending to The Notebook? 😱
I have a horrible feeling I know where the madness will end...