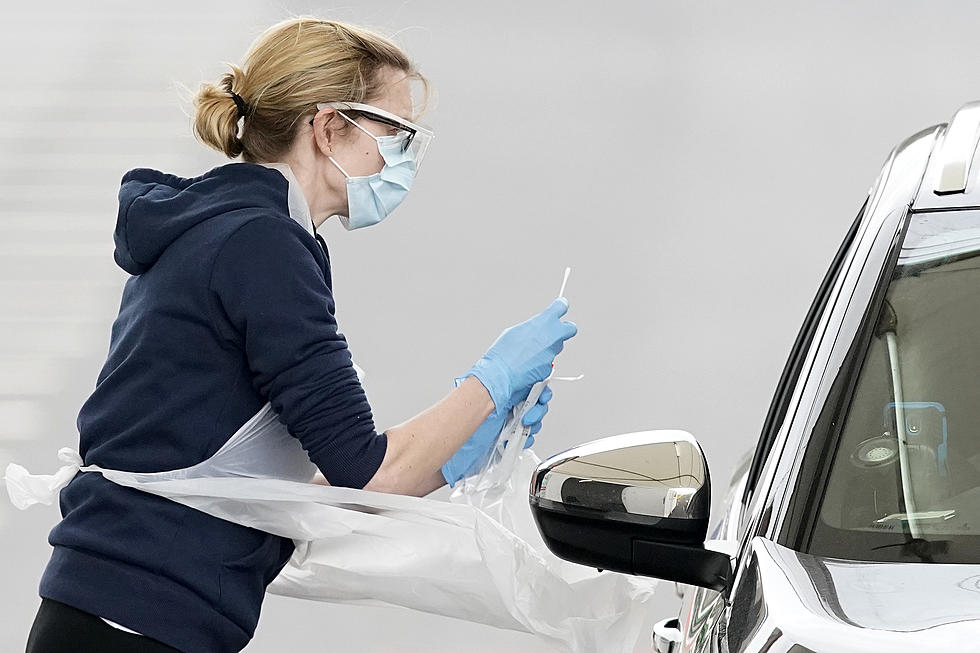 Why are Rapid COVID Tests so Hard to Find? My Son and I Waited in Line for 5 Hours to Get One
Credit: Getty Images/ Christopher Furlong
Getting a COVID test is fairly easy in the Treasure Valley. Many places you can pull up in a parking lot get swabbed or do the swabbing yourself and then patiently, or impatiently wait for 2, 3, 4 even up to 7 days to get the results. Since the labs and so many places are so busy with the current rate of infection they are typically (depends where you go) getting results back to individuals in the 3 to 4 day mark. Obviously if you don't feel well and have some obvious symptoms you should do the responsible thing and stay home.
Last year I had a test done at St. Luke's in Meridian. We are talking way last year when things were still fairly new to us all in the COVID world. I made an appointment and I believe it was the very next day was able to pull up to the parking lot and get nose swabbed. That was when the nose swabs were still a fairly new thing for medical staff as well and they were going too far up the nose. Not only did both my eyes water I am pretty sure she probed my memories. That q-tip went deep. I am so glad that someone along the way decided they didn't need to -what felt like, poke the brain- to get a result. While getting a little watery eyes is still a thing, any early testers know what I am talking about. Anyway back to the here an now.
While there are more places than ever administering the tests, getting the results as mentioned before is taking time. When waiting to see if the virus is present or not and if you need to think about keeping your family quarantined too, 3 to 4 days can seem like a very long time. I opted to hunt down a rapid test for my son and I. It took me a lot of research to even find places that do the rapid testing. However it didnt help much, even after finding them I realized most of them were booked out with appointments for days and days(Walgreens), which would not get me results any faster then just going the regular way and waiting the 4 days for a lab.
A friend told me about a place in Garden City that did rapid tests with no appointment and you get same day results. I called for that day and they were booked up, she told me they open at 8 but to get there early because people start waiting in line around 6:30 or 7. The next morning, my 7 year old on and I got in line at 6:45. There were already close to a dozen people in line in front of us and it didn't take long for more people to come in line behind us. We waited, and waited and waited.
We finally got into the waiting room and in an actual chair at about 10:30. Then waited for about another hour before getting back to actually see anyone. Once we got the the test, the results did come back in under 20 minutes. So the rapid tests are rapid, you just have to wait half a day to get to it.
With the current surge happening in Idaho why cant more places offer the rapid tests?
5 COVID-Related Things Everyone in Boise Needs To Know Heading Into the Fall
From vaccines to mask expectations, there's a lot to know in Boise right now.
Oregon Covid Hot Spot
Oregonians work to live a normal life as Covid rates continue to rise.