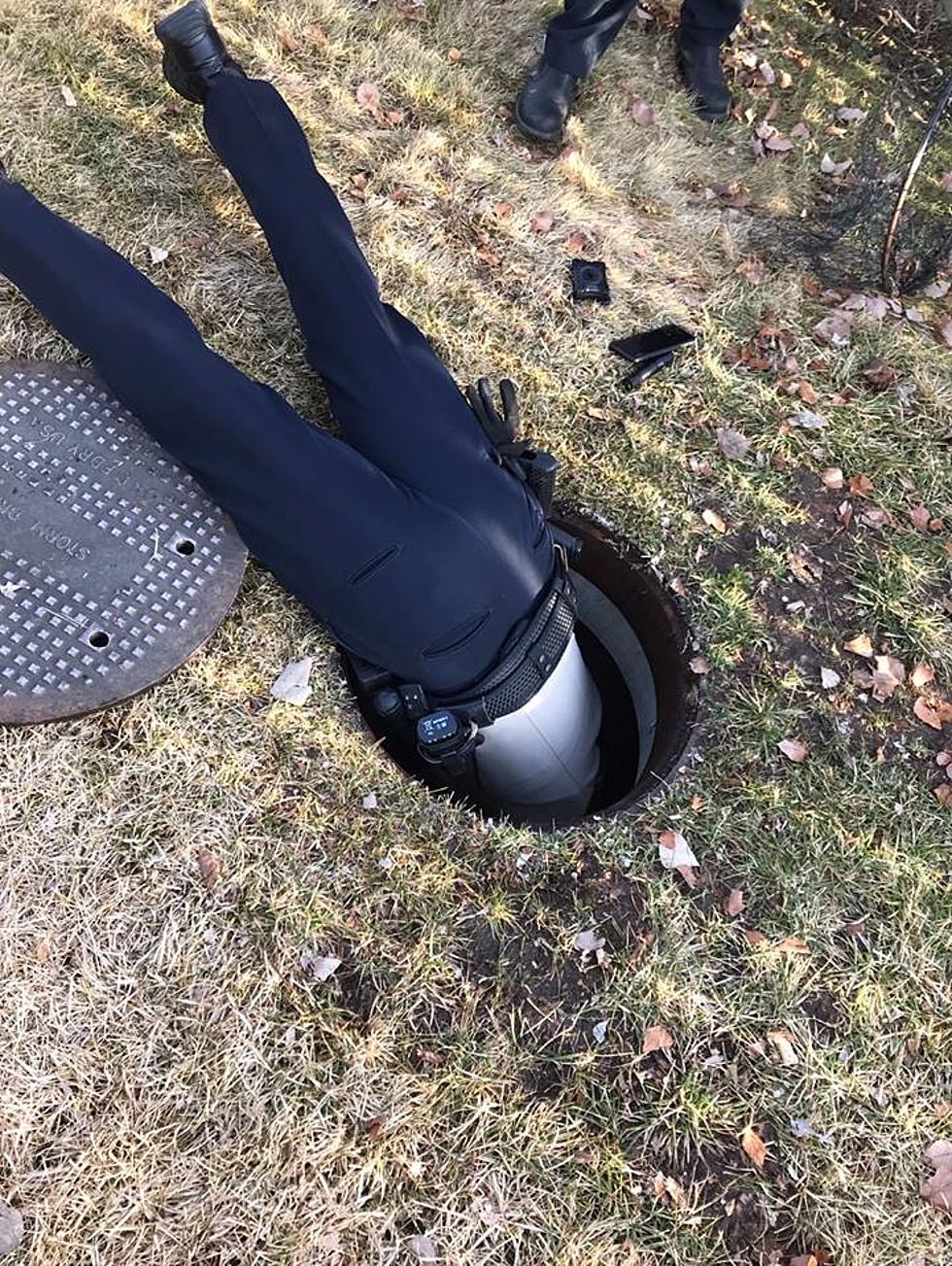 Yet Another Reason To Love Our Men and Women in Blue…
(Ada County Sheriff's Dept.)
Our first responders put their lives on the line for us daily.  They protect us when someone is trying to do bad things, they come running into the flames when a fire breaks out and they save lives with medical training that can make all the difference in a matter of minutes.
So what happens when our pets get stuck in a drain? They go head first down the manhole to rescue them of course!  I mean our pets are members of the family and sometimes even our "kids"...right?
The Ada County Sheriff's Dept. was on the call, when a little Scottish Terrier, named Ferris, fell down a drain.  In a Facebook post, from the Sheriff's department, of course complete with pictures, Ferris, dug her way out of the backyard, got out and then got stuck!
Officers Sean Dalrymple and Alan Speakes spotted Ferris by accident and went in to get her!

They really deserve a pat on the back or maybe a dozen donuts?? (jk) :)
More importantly, this is why you should always, spay and neuter your pets, and get them vaccinated and tagged, so if they do get lost, they don't get prego, sick or sent to the pound!
Here are some resources to get your pets, all set up, if you can't afford a full vet visit.