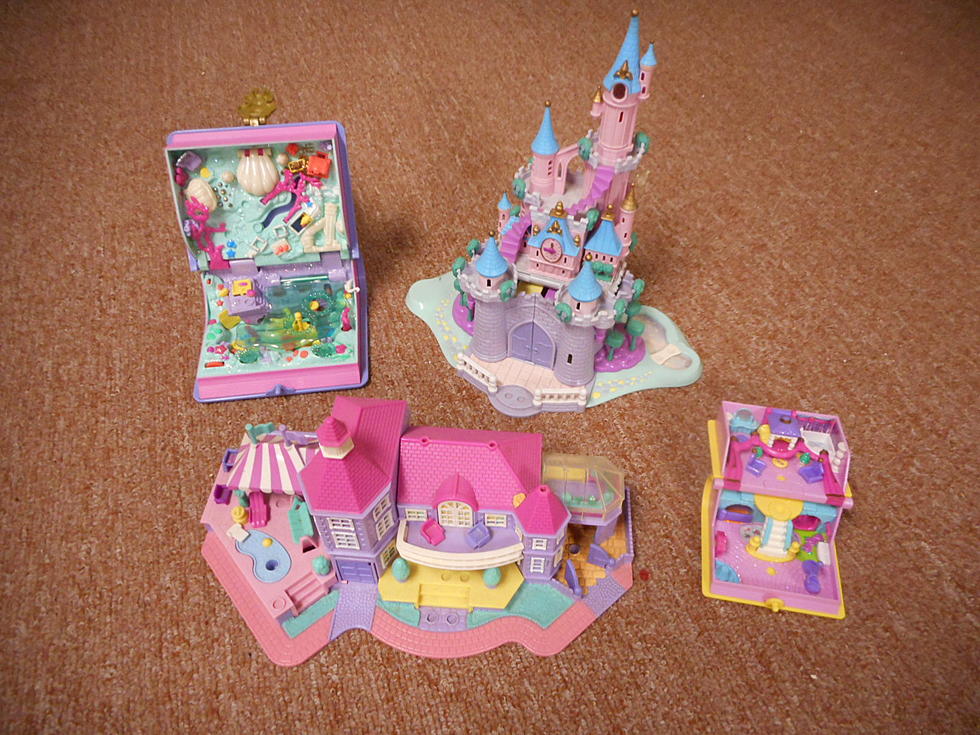 Your Old Toys Could be Worth a Fortune! (Mine Were!)
Ebay Value: Sparkling Mermaid Adventure Light Up Book ($125,) Disney Cinderella Enchanted Castle ($75,) Light Up Magical Mansion ($85,) Castle House Book Compact Yellow ($45)
Something tells me my dad's homepage on his web browser is MSN.com, but I'm not mad! This article helped him realized there's a gold mine of my old toys sitting in his attic!
The article he found was aptly named "What Your Old Toys Are Worth."  Having two daughters who were kiddos in the 90s, my dad didn't just have requests from us for the hottest, trendiest toys...we had to have multiple versions of that toy. He recognized that we had a lot of the toys on the list (plus some other highly collectible vintage toys) and sent me photos of them.  I went on E-Bay to see how much I could possibly make if I could tear myself away from their sentimental value to make some cash.
In total, selling these toys in this gallery on E-Bay could earn me over $1500! (Scroll all the way down for a value guide!) I don't know if I could bring myself to actually sell them though, there's too many memories attached to them.  The Polly Pocket Mermaid book was my absolute favorite toy out of all the dozens of Polly Pocket sets my dad bought us.  Sumo, the Zebra Furby, was the first in my collection and I remember taking him to the imaginary "Furby Day Camp" my friend Lauren and I hosted for our collection.  Before taking 12 years of piano lessons, I LOVED playing my Fisher Price Piano...and that JT bobble head? Just a sign of how much of a fan girl I'd grow up to be!
Now...if only the several hundred Beanie Babies I owned were actually worth something...
Here's how much the toys in the photo gallery are worth according to Ebay:
Santa Furby $98
Polly Pocket Sparkling Mermaid Adventure Light Up Book $125
Polly Pocket Disney Cinderella Enchanted Castle $75
Polly Pocket Light Up Magical Mansion $85
Polly Pocket Castle House Book Compact Yellow $45
Furby Baby Light Blue & White $120
Furby Baby Pink & White $65
Furby Baby Yellow & Orange $50
Furby Baby Peach & White $35
Zebra Furby $30
Krystal Princess Bride $202
Krystal Princess Diamonds $50
Krystal Princess Ballerinas $29
Krystal Princess Holiday $40
Fisher Price Grand Piano $36
Fisher Price Grand Piano $36
Little Tikes First Wheels Green Dump Truck $14
Giga Pets Barbie Precious Kitty $83
Giga Pets Compu Kitty Gold Edition $75
Giga Pets Compu Kitty $50
Giga Pet Digital Doggie Gold Edition $70
Giga Pet Micro Chimp $40
Fisher Price Pocket Camera $89
Justin Timberlake Bobble Head $60
ET Wind Up Toy $25