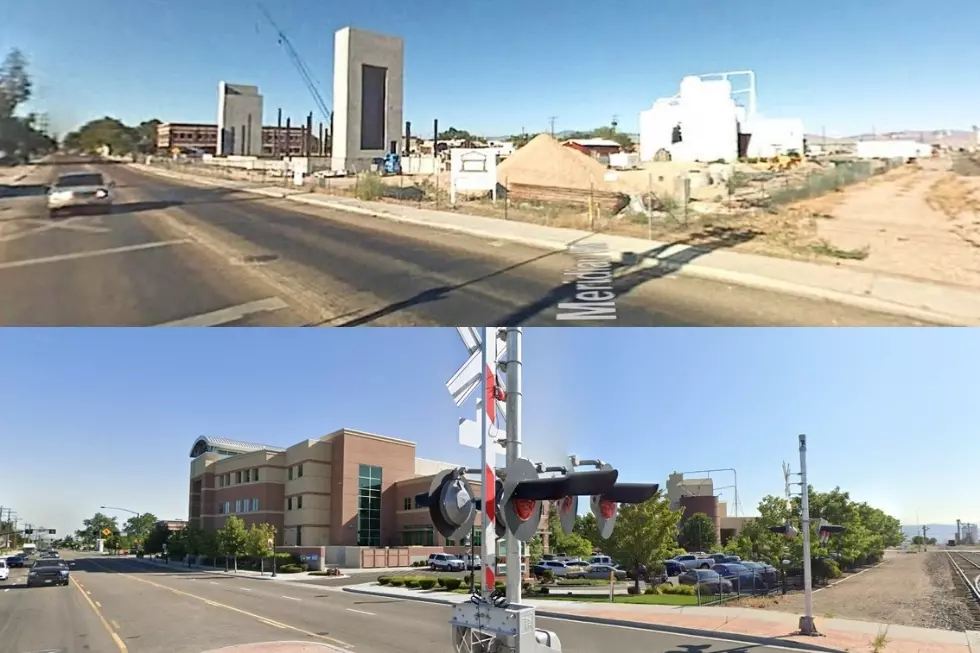 30 Google Maps Images That Show Just How Much Meridian Has Changed
Image via Google Maps
Once upon a time, there was a lot more...well, nothing in Meridian.
The Google Street View car first drove through Meridian in 2007. At the time, COMPASS Idaho estimated that what was once a rural town of just 9,596 in 1990 had ballooned into a bustling city of 71,866. Over the next 10 years, the growth continued and in 2017, Meridian became the second city in the state of Idaho to reach 100,000 residents. Today, COMPASS estimates that 127,890 people call Meridian home.
When many of us think back to what Meridian looked like in 2007, the first thing we can visualize is the vacant field at Eagle Rd and Fairview Ave that's now home to The Village at Meridian. While the construction of the Treasure Valley's first outdoor was certainly a dramatic change to Meridian's landscape, it wasn't the only major construction project to happen between those grainy field photos in 2007 and today.
Since 2007, Meridian finished and opened a new high school, dedicated a new city hall, became home to a new temple for the Church of Jesus Christ of Latter Day Saints, opened not one, but two impressive new bowling alleys, welcomed a new campus of Scentsy and gave families a new 27 acre park to play in.
Meridian's growth looks even more dramatic than it sounds when you compare side-by-side photos from Google Street View. Maybe you can't picture what downtown Meridian looked like before the current City Hall opened or what the intersection of Chinden and Linder looked like before it was home to a Fred Meyer and a smattering of other retailers and restaurants. Lucky for you, we've dug up some photos to take you down memory lane!
30 Google Maps Images That Show Just How Much Meridian Has Changed
28 Google Street View Images That Show Just How Much Boise Has Changed
20 chilling photos of the empty streets in downtown boise during the 2020 Pandemic
This is what Downtown Boise looked like during the first month of the pandemic back in 2019. A friend of mine took these photos with his son as the streets were empty and locked down to Idaho. This is a dark and quiet time that we'll never forget.