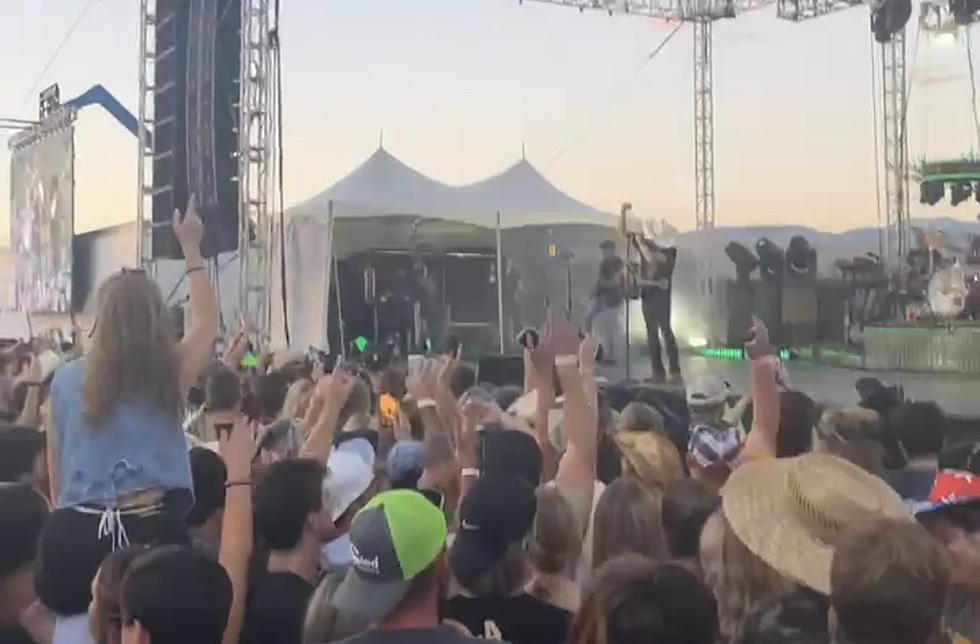 Are Idaho Concert Goers Getting Sick & Tired of This Crowd Trend?
Credit: Shannon Buccola
Ever since Kelsea Ballerini got hit in the face on stage at her concert this summer Boise's concert etiquette has been put to the test. Boise residents were NOT happy that their city was being represented by an event so negative and now they're being put to the test again.
Justin Moore performed last night at the Western Idaho Fair Summer Concert Series and the crowd was having the time of their lives singing along to all of his hits including "Bait A Hook", "You, Me, And Whiskey", and "Why We Drink".
However, things got heated in the crowd as several people started getting onto other shoulders. Those who were on top of the crowd were overjoyed having a great view and being able to see Justin Moore eye to eye. The people who were not being raised were not too thrilled at losing any sort of view.
Many of the concertgoers started to get angry when their views were obstructed and started yelling at the others to get down. When those on shoulders didn't listen things were close to getting physical and all throughout the crowd the tensions were raised.
This question has come to the table in Boise though, "Is it proper concert etiquette to go on someone's shoulders during the performance?"
Despite this predicament, this was still one of the most popular concerts at the fair this summer and it's clear that Justin thought the same after posting a picture with the crowd on Instagram with the caption "Thank y'all Idaho".
Boise Area Country Concerts 2023
Check out the list of all the country concerts coming to the Treasure Valley in 2023
Take a look at some inside from Young The Giant's concert this summer.
Inside At Young The Giant Concert
Pictures from Boise's top summer concert.
Kelsea Ballerini Was Amazing! Photos from Her Concert in Boise
A Look Back at 23 Years of Western Idaho Fair Concerts
The Western Idaho Fair isn't just a destination for fair food and rides! They also have some sweet concerts year in and year out!