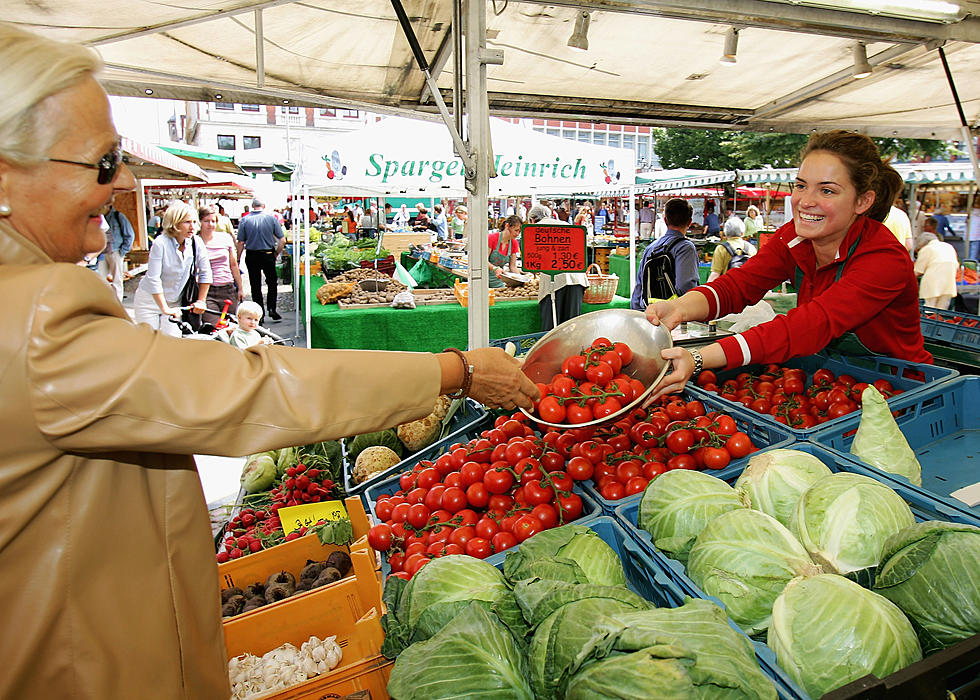 Boise Residents Race To This Local Market While It's Still Open
Getty Images
If you're in need of a fun summer weekend activity and you don't know what to do The Boise Farmers Market is an excellent way to get out of the house and it's open every single week! The 2023 season is still happening and will continue until October every Saturday from 9 AM to 1 PM. The Boise Farmers Market is located in Downtown Boise at 1500 Shoreline Drive.
Their amazing market is supplied with vendors who only sell locally grown products all crafted within the area. The Boise Farmers Market sells pretty much everything that you could want including seasonal fruits and vegetables, locally raised protein, breads, pastries, honey, jams, sauces, fresh-roasted coffee, and even ready-to-eat foods all supplied by local vendors!
With 90 vendors and a guaranteed 65-75 showing up every Saturday rain or shine there is sure to be something that everyone needs. They supply a map showing where everything is you'll be easily welcomed and quickly figure out where everything is located when you arrive.
One thing that makes the Boise Farmers Market so unique is the drive-thru option that they offer. If you are busy on Saturday but still want the option of being able to get your locally sourced food for the week then you can just drive through and pick it up! All you have to do is shop on their online website on Tuesday or Wednesday, select a pickup time for Saturday, and show up to get your products without even getting out of the car. They have tons of friendly volunteers there who are more than willing to help out as soon as you arrive!
Take an inside look at the Boise Farmers market
A typical Saturday Morning at the Boise Farmer's Market
8 Fantastically Fresh & Locally-Sourced Boise Produce Stands
Spring is finally here, and that means one of Idaho's quirkiest, donut-like fruits are back at these eight locally-owned Boise-area produce stands!
According to Locals: 34 of the BEST Treasure Valley Food Trucks
The people of the Treasure Valley love delicious food and they love convenience. Combine those two things? Pure magic.