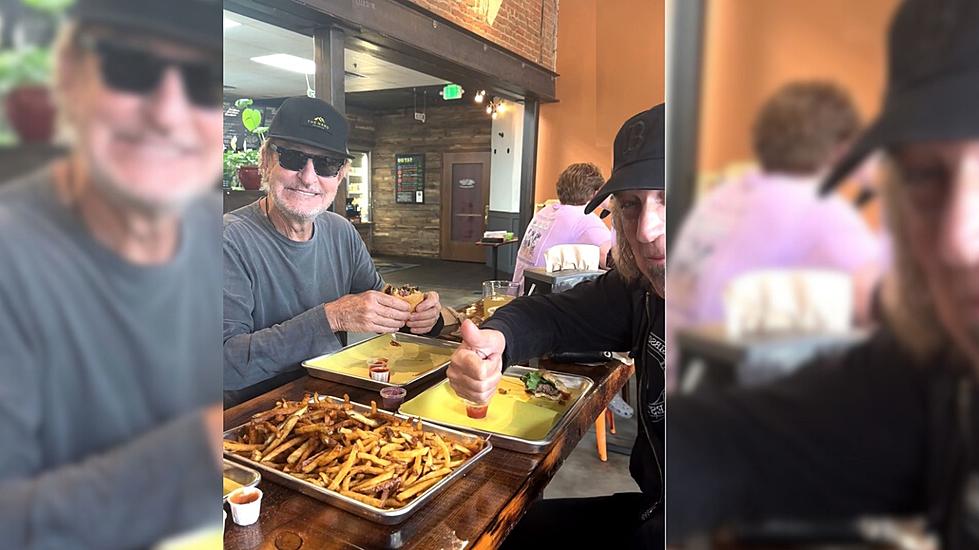 Celebrity Raves About Visit to Boise, Popular Burger & Fry Joint
Credit: Instagram / Reospeedwagonofficial
Celebrities in Boise. Celebrities in Idaho. Celebrities are obsessed with us, y'all.
We know that our area is growing--but over the last 6-9 months, it seems that the place we call home--the world's worst kept secret--is growing even more popular among the stars of Hollywood. From Kardashians and Jenners to Bad Bunny and Mark Wahlberg--the paparazzi had best set up a satellite office in the 208 sometime soon!
Recently, a popular and well-known band was in Boise and couldn't help but rave about one of our favorite local restaurants.
Here's a look at how one well-known band is all about Idaho!
Music Icons Give Major Props to Boise Burger & Fry Joint
We know that celebrities are growing fond of Boise and the State of Idaho these days--but now, they're learning (and endorsing) some of our favorite local treasures, too!
Gallery Credit: Credit: Mateo, 103.5 KISS FM
Did you spot REO Speedwagon hanging out in Boise this summer? 
Often times when celebrities are spotted around town--they're here for business, for a getaway, or they are just passing through. What we believe makes this visit and sighting so special, is that REO Speedwagon came by Boise Fry Company intentionally.  
In fact, the band says that they had experienced Boise Fry Company before and had to come back...
I just happened to discover this place on a walk through Boise last year. I returned for more last week, and brought along my REO brothers. Being in Idaho, home of Famous Potatoes, and having been raised on burgers and fries, I was powerless. I had to go back!
How cool of an endorsement is this!?
Here in the Treasure Valley, we love a great burger and of course, some locally sourced fries! Here's a look at the best, the most outrageous, and everything in between! 
10 of the Most Outrageous Burgers You'll Find Around Boise
Why have a boring old burger with a slice of cheese and a few veggies on it, when you can try one of these unique creations that can only be found in and around Boise?!
Gallery Credit: Michelle Heart
The Best French Fries In Boise
If you're looking for some delicious French Fries then make sure to check out these spots in the Treasure Valley.
Gallery Credit: Kyle Matthews
This former Boise State football star loves cheeseburgers, too! 
Former Boise State Star Loves Cheeseburgers
Hank Bachmeier is known for being a great quarterback but now TikTok knows him as a cheeseburger judge!
Gallery Credit: Credit: Mateo, 103.5 KISS FM